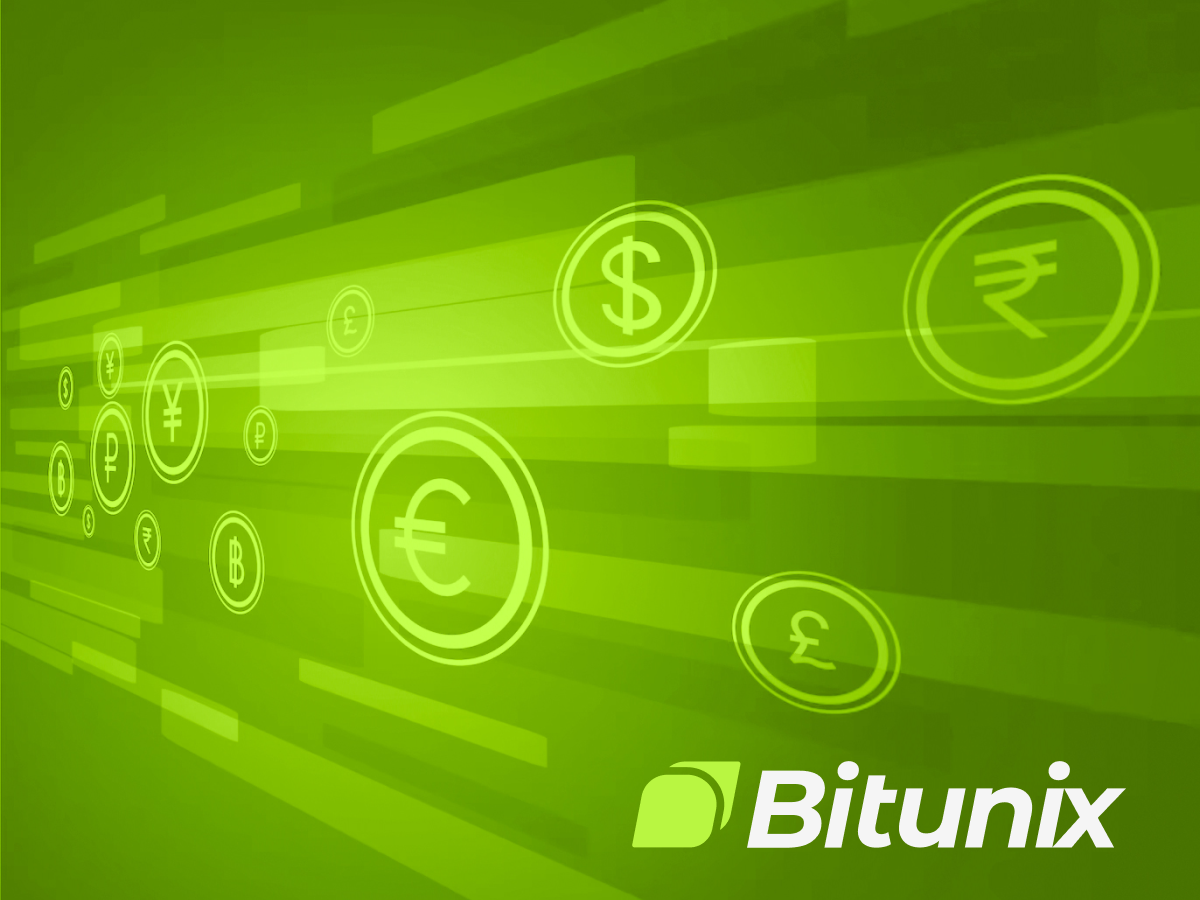 Dubai, UAE, 31st May 2023, ZEX PR WIRE, Bitunix is a professional crypto exchange founded in November 2021. Users can access a range of services and products on Bitunix, such as spot trading and derivative trading with its user-friendly UI. Since its launch, bitunix has served over millions of users across the globe.
Spot Trading at Bitunix
As a crypto exchange, Bitunix allows traders to buy bitcoin ($BTC) and ethereum ($ETH) with USDT with its basic spot trading product. In addition, Bitunix offers more than 150 different crypto coins or tokens including SOL, ARB, DOGE, PEPE, and many other popular tokens on different blockchain including Ethereum, BNB Smart Chain, Polygon, Arbitrum, etc. For as little as $10, users can begin their cryptocurrency trading journey.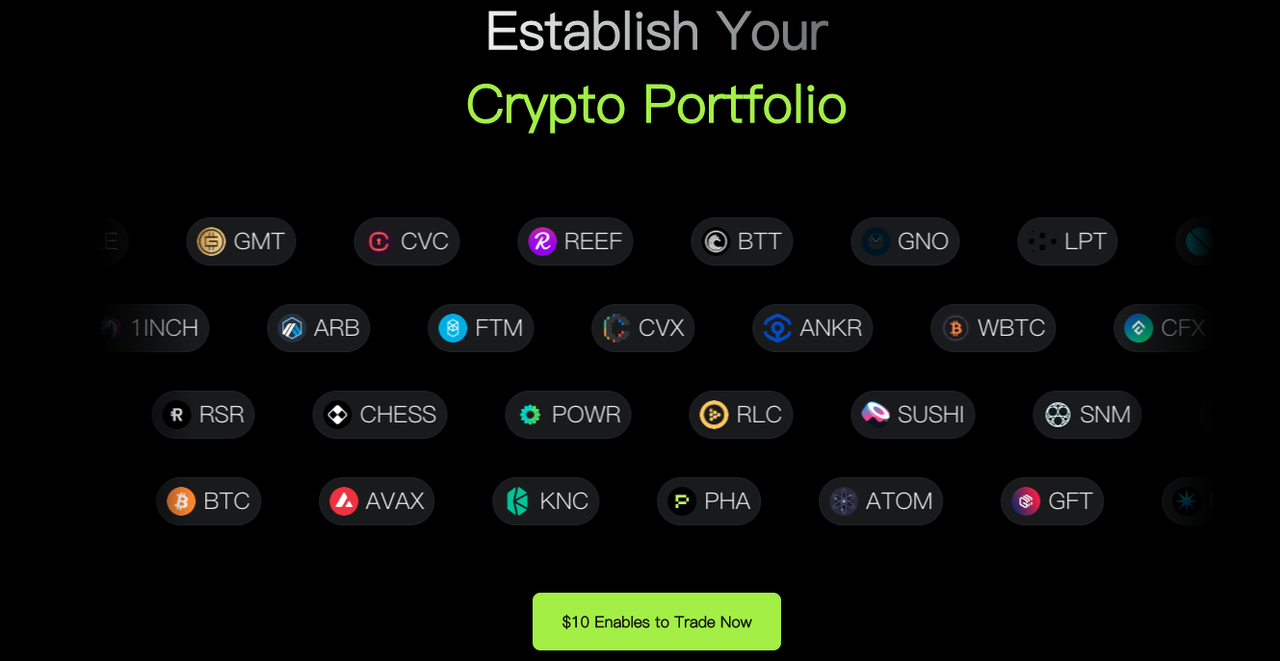 Perpetual Futures Trading
With a vision to become a derivative exchange, Bitunix also offers derivatives trading featuring USDT-Margined perpetual futures with different leverage. Perpetual futures trading, aka perpetual contracts trading, is one of the most popular derivatives among crypto traders. Compared to delivery futures in the traditional finance market, perpetual futures do not have a delivery date, allowing traders to hold their positions as long as they wish. Perpetual futures trading also gives traders the opportunity to increase their return with a small margin with leverage by going long or short for a crypto.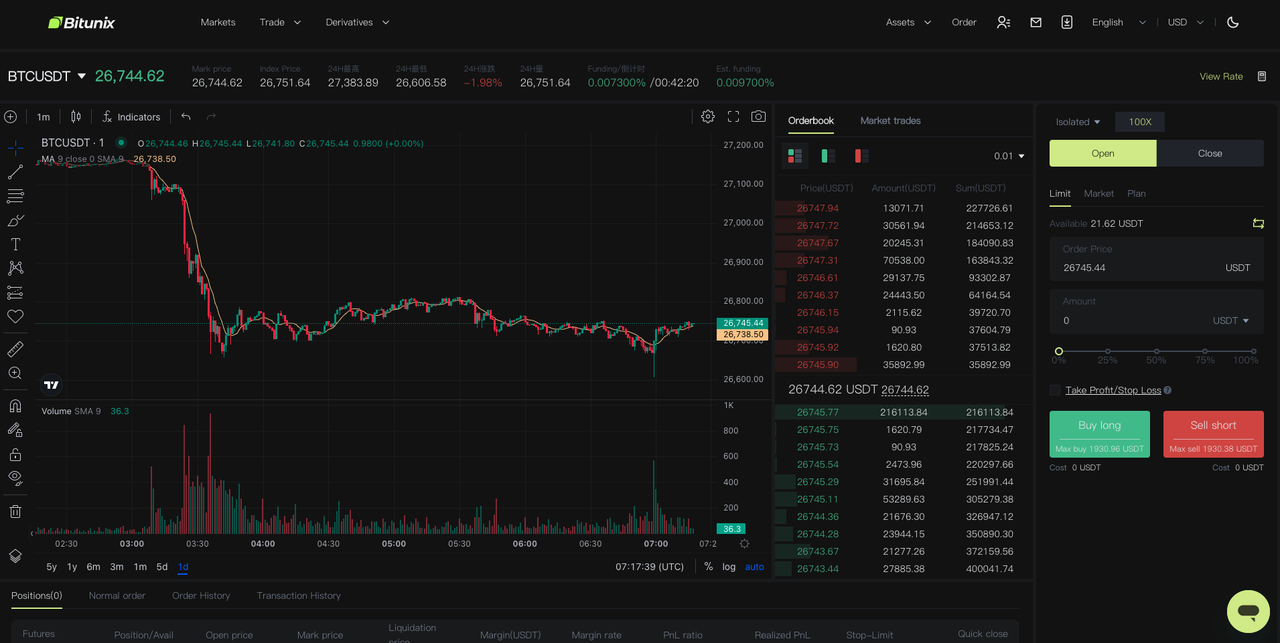 Tiered VIP Rate System and Referral Bonus
Bitunix utilized a tiered VIP system to encourage users to use spot trading or perpetual swap trading. The tiered VIP system will classify users into levels based on their trading volume data in the previous 30 days, or the value of their asset positions. The higher the user's VIP level, the lower the transaction commission rate.
Furthermore, Bitunix also has a referral bonus system, encouraging existing users to invite their friends to become Bitunix users. When users successfully invite new users to register and meet the system requirements, they can enjoy up to 40% rebate on transaction fees.
Trade Your Favorite Cryptos Anytime
To help users trade at any time and not miss out on any price fluctuations caused by market factors and take advantage of buying and selling opportunities, Bitunix has launched its mobile application on multiple app stores for mobile devices. With the Bitunix app, users can deposit or withdraw cryptocurrencies, buy or sell in spot trading, open or close positions in perpetual futures trading etc.
Understanding Bitunix
As an uprising crypto exchange, Bitunix is getting more and more popular among crypto enthusiasts, as the exchange allows users to trade cryptocurrencies in a large number of trading pairs. What also makes Bitunix attractive for users is also the fact it has one of the lowest transaction fees compared to other mainstream crypto exchanges. Moreover, Bitunix offers high liquidity, meaning users are able to buy or sell off their cryptocurrencies at any time.
Frequently Asked Questions
Q: What is Bitunix?
A: Bitunix is a professional crypto exchange that offers spot trading to buy cryptos such as Bitcoin, and perpetual futures trading to long or short cryptos.
Q: What is Bitcoin?
A: Bitcoin (BTC) is a crypto, or a digital currency designed to act as money and a form of payment outside the control of any one person, group, or entity, thus removing the need for third-party involvement in financial transactions.
Q: What is crypto?
A: Crypto, or cryptocurrency, is a digital or virtual currency secured by cryptography built on blockchain. Bitcoin, ethereum, dogecoin are all cryptos.
Q: Where is Bitunix located?
A: With its headquarters located in Dubai, United Arab Emirates, Bitunix has established several global offices in Hong Kong, Japan, UK and Singapore. Bitunix recently announced a $10 million funding from investors in Dubai as well as its launching of global operation.
Q: Is Bitunix a decentralized or centralized exchange?
A: Bitunix is centralized exchange for cryptocurrencies, which means Bitunix administers its users' deposits and transactions. Centralized crypto exchanges are suitable for both novice and veteran crypto investors.
Q: What is the smallest amount that I can trade on Bitunix?
A: The minimum order size of spot trading must be at least $10 in value.
Q: Is Bitunix exchange secured?
A: Bitunix exchange has become a U.S. MSB registrant in late 2022. Bitunix also implies a multi-cluster, multi-layer security system that protects it from malware and other cyber intrusions.
About Bitunix
Founded in November 2021, the professional crypto derivative exchange Bitunix has developed steadily, as it became a U.S. MSB registrant in late 2022 and received the SEC compliance license in the Philippines in February 2023. Then it officially received $10 million in funding to fully open its global market business, with offices established in Dubai. Bitunix is now expanding its team to Latin America, Asia, and Africa, as well as Turkey, Russia, and other regions where the cryptocurrency market is growing rapidly. Bitunix aims to provide a better product experience for millions of users,aiming to become the safest crypto derivatives exchange for users. Bitunix Website | Twitte
The Post Bitunix Derivative Exchange: Key Features and Advantages first appeared on ZEX PR Wire

Information contained on this page is provided by an independent third-party content provider. Binary News Network and this Site make no warranties or representations in connection therewith. If you are affiliated with this page and would like it removed please contact [email protected]