Kodak, TN, 24th April 2023, ZEX PR WIRE, Brookside CBD Wellness Center, a CBD and hemp dispensary, is excited to announce the introduction of their potent THCA flower to the Kodak, Knoxville, and Pigeon Forge markets. 
THCA is an acronym that stands for tetrahydrocannabinolic acid. This cannabinoid is a precursor to THC, the psychoactive compound found in the cannabis plant. While THC is sometimes associated with psychoactive effects, THCA itself does not contain any psychotropic properties. However, it is believed to possess a range of potential therapeutic benefits that may help individuals to manage the symptoms of various conditions.
THCA flower is often used by people who are looking for the potential health benefits of consuming cannabis without experiencing the psychoactive effects caused by THC (tetrahydrocannabinol). THCA is a non-psychoactive compound that is found in raw cannabis plants, which means that it might not make the consumer feel "high" or intoxicated like THC can. THCA has been reported by people who have consumed it to have various potential benefits, such as anti-inflammatory, neuroprotective, and antiemetic effects. Some people also believe that THCA flower may help with conditions like chronic pain, anxiety, and depression. Additionally, THCA flower can be consumed in various forms, such as infused into food or brewed into tea, making it a flexible choice for people who want to add cannabis to their wellness regimen.
Brookside CBD Wellness Center, a pharmacist-owned and operated CBD store in Tennessee, has recognized the demand for quality THCA flower and has answered the call by stocking potent THCA flower in its store, thereby making it available to people in Kodak, Knoxville, and Pigeon Forge. This makes Brookside CBD Wellness Center a reliable source of THCA flower for people living nearby who are looking to incorporate it into their wellness routine. Whether people are searching for an all-natural therapy that could have the potential for relief from pain, anxiety, or depression or simply looking to explore the therapeutic potential of cannabis, Brookside CBD Wellness Center has them covered.
With the introduction of THCA flower to the Kodak, Knoxville, and Pigeon Forge markets, customers can now have access to a high-quality product that is renowned for its potency and effectiveness. The company takes pride in producing pure and potent products that satisfy the expectations of their customers.
The THCA flower provided by Brookside CBD Wellness Center is extracted from hemp plants that are grown on a local farm. The hemp plants are carefully harvested by experienced workers and processed using state-of-the-art techniques to create a high-quality concentrated product that is perfect for vaping. With the quality and purity of these products, customers can feel safe and confident in using the products available at Brookside CBD Wellness Center.
"Customers looking for THC flower nearby do not have to search further. We have opened our doors to customers in Kodak, Knoxville, and Pigeon Forge looking for high-quality THCA flowers. As a leading producer of hemp products, we also provide other premium products like CBD oils and tinctures. We ensure to stay ahead of the curve and provide only the highest quality products that are safe, effective, and compliant with all state-level regulations." – Kelly & Rhonda Snyder, co-founders of Brookside CBD Wellness Center.
While some people think that CBD and THCA flowers are the same, there is a difference in the levels of cannabinoids present in each plant. CBD flowers have higher concentrations of cannabidiol, which offers a range of potential therapeutic benefits. THCA flower, on the other hand, contains high levels of tetrahydrocannabinolic acid, a cannabinoid that has no psychoactive effects. While both CBD and THCA flowers have potential health benefits, they offer distinct experiences and should be chosen based on individual needs and preferences. The opinion of a medical professional may be helpful in making this determination. Cannabis products may cause an interaction with an existing medication when taken together, which is why it is always best to consult a medical professional before using any cannabis product.
When choosing to buy THCA flower, customers often have to worry about finding a reliable supplier. It is essential that customers can verify the quality and potency of the products they are buying. The company guarantees that all products meet high standards of quality, purity, and potency. Customers will be able to use their items with confidence thanks to this.
People living in or near Kodak, Knoxville, or Pigeon Forge shouldn't be hesitant to stop by Brookside CBD Wellness Center for all of their THCA flower requirements because the company is dedicated to offering top-notch goods and first-rate customer service. With top-of-the-line products and knowledgeable staff, Brookside CBD Wellness Center is the perfect place for anyone looking for a reliable source of THCA flower. From bulk orders to single grams, they have it all!
The company provides some of the most potent THC flower on the market, guaranteeing customers an unparalleled vaping experience. The products are not only potent but also packed with beneficial terpenes that enhance the user experience. Brookside CBD Wellness Center is dedicated to provide the best hemp products to its clients. With the introduction of potent THCA flower in Kodak, Knoxville, and Pigeon Forge, Brookside CBD Wellness Center is well positioned to be the preferred supplier for customers in search of high-quality THCA flower.
For further inquiries about Brookside CBD Wellness Center's products or to place an order, customers can visit their website or their brick-and-mortar store. The customer care representatives at the store are available to ensure customers have a seamless buying experience.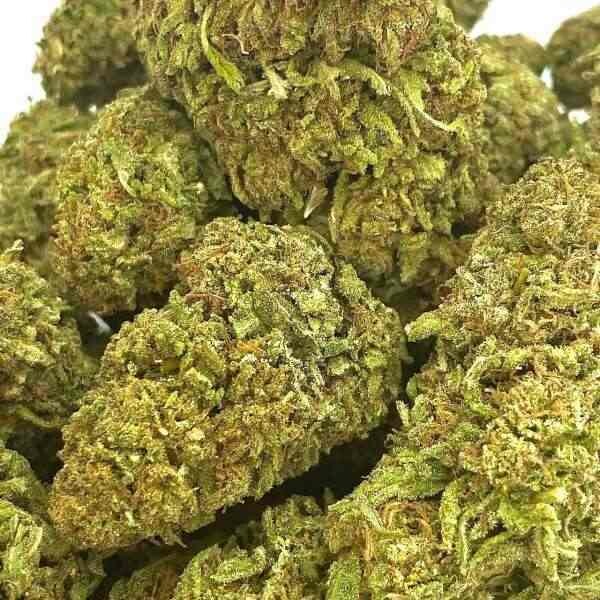 For additional information and business inquiries, please contact: https://www.brooksidecbd.com/
The Post Brookside CBD Wellness Center Is Providing Potent THCA Flower in Kodak, Knoxville and Pigeon Forge first appeared on ZEX PR Wire

Information contained on this page is provided by an independent third-party content provider. Binary News Network and this Site make no warranties or representations in connection therewith. If you are affiliated with this page and would like it removed please contact [email protected]