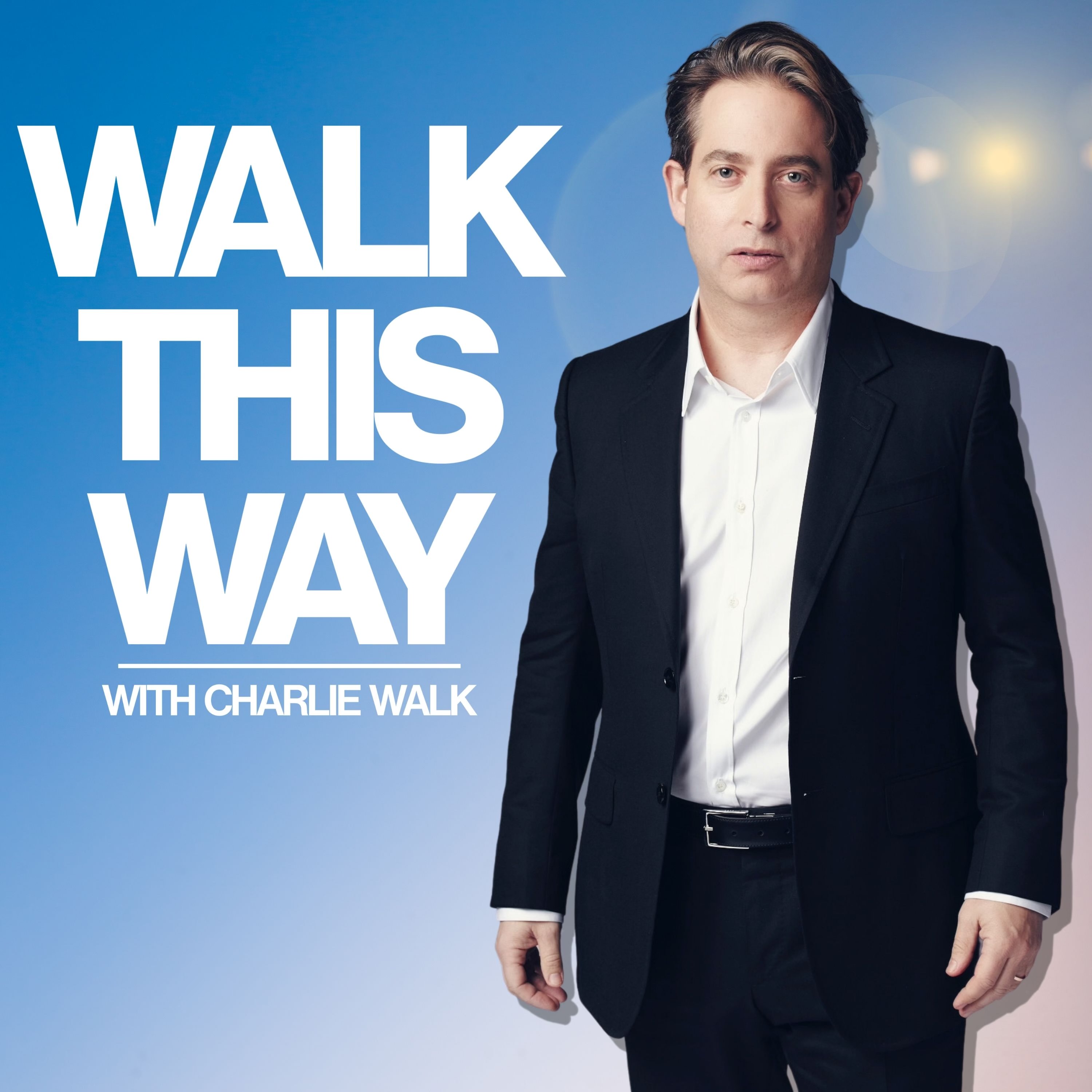 Los Angeles, California, 10th October 2023, ZEX PR WIRE, Charlie Walk is a true master of networking, and his Walk This Way podcast is a testament to his exceptional abilities. He effortlessly taps into a diverse range of industries and skillfully asks the right questions to get the most out of each guest. As a former music industry executive, Charlie brings a unique perspective to each episode and approaches each topic with genuine curiosity and enthusiasm. The results are both informative and engaging. Charlie's dedication to exploring new themes and topics, coupled with his extensive network of contacts, have helped him create a one-of-a-kind podcast that showcases his influence and expertise. In a recent episode, Charlie sat down with Intelligence Guru Herman Weisberg, The Real Ray Donovan, and offered listeners a fascinating look into the world of intelligence operations. 
Join Charlie Walk on the latest episode of the Walk this Way Podcast where he delves into the intriguing world of private intelligence with none other than Super Cop and Fixer, Herman Weisberg. Weisberg, a former detective for the New York City Police Department, is known as the go-to "Private Eye" for celebrities and high-profile clients. With extensive experience working on complex criminal cases with the legendary New York District Attorney, Robert M. Morgenthau, his journey and stories are sure to captivate any listener
Herman Weisberg shared with Charlie Walk his journey from childhood, through his time at the NYPD, to where he is now. He described his upbringing in a nice neighborhood with a regular family, but he found himself on his own at an early age and guided by important figures in his life. Despite not planning on attending college, Herman chose to pursue something that interested him after feeling unfulfilled in dead-end jobs. He credits watching a lot of TV for influencing his desire to become a cop. While at the NYPD, Herman found that he didn't enjoy the day-to-day aspects of wearing a uniform and writing tickets. Instead, he found satisfaction in making arrests and being active, which eventually allowed him to leave the uniform behind. Herman's journey is certainly not a common one, but it is a testament to the power of pursuing one's passions and interests.
As Herman Weisberg shares with Charlie Walk why he loves his job, it becomes clear that his passion for what he does is rooted in his love for people. Rather than sitting at a desk all day or keeping a watchful eye on people from a distance, Herman gets to interact with individuals on a personal level as he conducts interviews and helps to strategize. His approach to his job is not only more fulfilling for himself, but also more helpful for those he engages with. While some may think that surveillance is the exciting part of this line of work, Herman knows it's the conversations and human interactions that make his job so rewarding. He admits that surveillance is a tedious activity that requires a certain kind of talent, and for him, that talent lies in his ability to connect with others and help to solve their problems. For Herman, there's nothing more satisfying than using his strategic thinking, puzzle-solving skills, and love for people to create the perfect dream job.
Tune in to hear Weisberg's untold tales and behind-the-scenes accounts of his time spent as a top investigator into extortion, financial crimes, and more. Visit: https://podcasts.apple.com/us/podcast/private-eye-star-chip-the-real-ray-donovan/id1630208810?i=1000570783721 to listen to the complete episode.
Everyone craves inspiration, but often it can be difficult to find without the right resources. That's where Charlie Walk's Walk this Way podcast comes in. With 25 episodes already available, this show is packed with interviews from successful people of all backgrounds. From business leaders to doctors to artists, there's something to pique your interest no matter your aspirations. The convenience of this podcast means you can listen on the go, whether you're driving or working out, and still learn something new. By taking advantage of the knowledge and experience available in each episode, you can grow personally and professionally and find the motivation to achieve your goals. So why wait? Start your journey to excellence and tune in to Charlie Walk's Walk this Way today.
Discover new episodes here:https://walk-this-way.simplecast.com 
The Post Charlie Walk, Founder of Walk this Way, Interviews Intelligence Guru Herman Weisberg, The Real Ray Donovan first appeared on ZEX PR Wire

Information contained on this page is provided by an independent third-party content provider. Binary News Network and this Site make no warranties or representations in connection therewith. If you are affiliated with this page and would like it removed please contact [email protected]