Cocos-BCX revamps as COMBO in a branding upgrade to usher in a new era of Web3 game innovation
NodeReal, DappRadar, Celer Network and Alibaba Cloud to join as ecosystem partners in the first cohort 
COMBO mission is to create a driving force for 1 billion players
Hong Kong, 14th April 2023, ZEX PR WIRE, Today at Hong Kong Web3 Festival eve, Cocos-BCX, a scaling solution for web3 game developers, announced that it is rebranding to COMBO in line with their enhanced focus on creating the next generation of decentralized gaming infrastructure. The new name and brand overhaul represents a sense of powerful 'combos', a mission to thrive together with ecosystem partners in web3 gaming, and a goal of mutual benefit for all parties involved.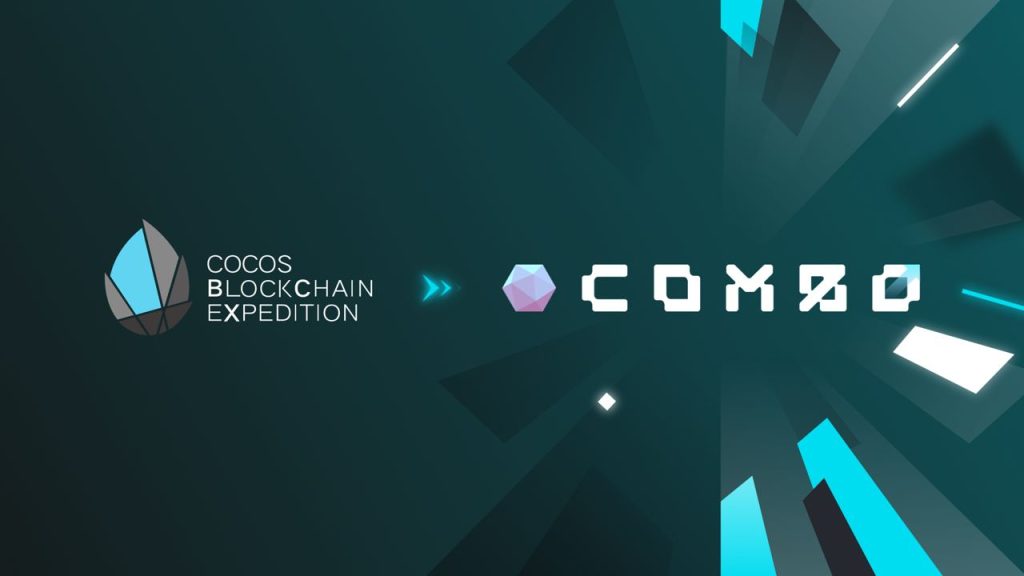 In February of this year, COMBO underwent a significant product transformation and repositioned itself as A Scaling Solution for Web3 Game Developers.They announced a global partnership with NodeReal, the leading blockchain infrastructure provider, to develop the first-ever game-focused rollup on the BNB Chain. The rollup chain is based on the Optimism (OP) Stack and will be the first gaming-focused Layer-2 on the network.The testnet launch is planned for April and will be a pioneering move that could provide a strong impetus for the entire web3 game industry. 
"COMBO brings together the developers and ideas that create an amazing gaming experience for players. By creating an open-source, game-oriented Layer-2, COMBO is bridging traditional game developers to enter and efficiently grow the web3 gaming world. Developing a Web3 game-oriented Layer2 on multiple chains, starting with BNB Chain to achieve high scalability and minimize transaction costs was no brainer." said Bob.C, co-founder at COMBO. 
As part of the rebranding, COMBO is proud to announce the first wave of 24 partners that will be supporting the ecosystem. These partners include some of the most renowned names in the Web3 space, such as DappRadar, NodeReal,Celer Network, Galxe as well as leading cloud computing providers like Alibaba Cloud and industry giants Cocos Engine IDE from the traditional gaming world.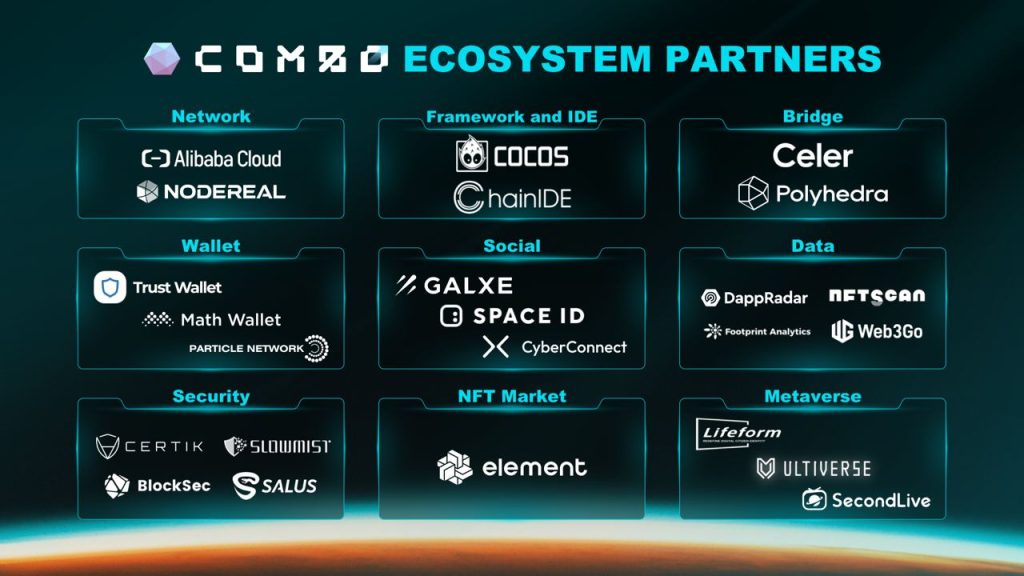 "While self-development is one approach, collaboration is the best way to achieve win-win outcomes and drive industry progress in terms of efficiency and product maturity. Our partners share the same values and long-term goals as we do – serve developers to achieve mass adoption, and upgrade the industry while reducing costs." adds Rain, technology contributor at COMBO. 
"Hong Kong is actively promoting the development of the city's Web3 community. Alibaba Cloud is committed to offering scalable, highly efficient and secure cloud infrastructure and working together with partners to help build the Web3.0 ecosystem to support the Web3 community in Hong Kong. We are excited to work with COMBO to provide high available, low-latency and stable development tools for Web3 gaming developers, and support the development of diversified Web3 applications." said Leo Liu, General Manager of Hong Kong SAR, Macau SAR and Philippines, Alibaba Cloud Intelligence.
" As the ecosystem for Web3 gaming grows, game developers will continue to seek solutions that can offer speed, scalability, security – all without compromising on gameplay. At NodeReal, our goal is to provide one-stop, enterprise-grade infrastructure to enable Web3 applications designed for mass adoption. Building the first-ever game-focused rollup with COMBO can  empower game developers globally in the hopes of enabling a more vibrant, innovative web3 gaming ecosystem," said Dr. Ben Zhang, COO & Co-Founder at NodeReal.
A noteworthy collaboration also took place in March as NodeReal and COMBO joined Alibaba Cloud's blockchain lab in Japan for gaming developers to explore more opportunities in the Web3 era.
Web3 game developers are currently facing several challenges such as finding a high-performance chain, adapting it to the game engine, and reducing transaction gas fees. These issues make it difficult to focus on game content creation, creating a need for a developer-friendly full-stack solution. COMBO aims to solve these key problems for game developers both native and new to web3:
High Barriers to Entry: COMBO offers a comprehensive range of development tools to provide full support to game developers. In the future, COMBO will be compatible with more world-class game engines.
Incomplete Development Kit: COMBO full-stack services and technical support helps game developers new to the space accelerate their transition into the web3 world.
Expensive Transaction Costs: Starting with BNB Chain, COMBO is building a web3 game-oriented Layer2 on multiple chains to achieve high scalability and minimize transaction costs.
Backed by the world's leading investors and partners in gaming including Binance Labs, NEO Global Capital and more, COMBO is on the mission to bring over 1 billion gamers to web3. 
About COMBO (former Cocos-BCX)
COMBO is a leading provider of scaling solutions for Web3 game development. By leveraging the world's top game engine, COMBO is building an open-source, decentralized, game-oriented Layer2 that is accessible to everyone. It aims to maximize the potential of Web3 games by connecting game developers with the entire ecosystem in an efficient, affordable, and secure way.
For additional information and business inquiries, please contact: https://combonetwork.io/
The Post COMBO Takes Center Stage: Web3 Game Scaling Solution Cocos-BCX Reveals New Name and 1st Batch of Ecosystem Partners first appeared on ZEX PR Wire

Information contained on this page is provided by an independent third-party content provider. Binary News Network and this Site make no warranties or representations in connection therewith. If you are affiliated with this page and would like it removed please contact [email protected]