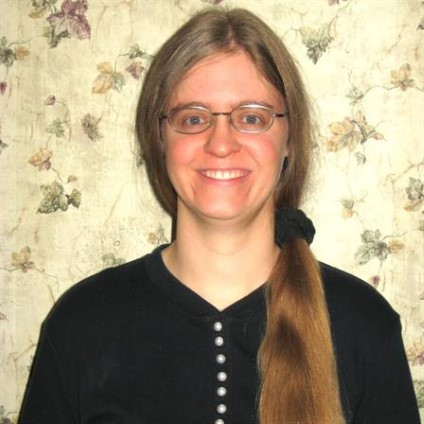 Minneapolis, Minnesota, 4th April 2023, ZEXPRWIRE, Marnie Thies, a professional Suzuki violin educator and master performer, has been teaching for almost two decades. She received her Masters Degree in Violin Performance from DePaul University and her Bachelors Degree in Violin Performance from the University of Wisconsin-Madison. Her principal teachers included Dr. Ilya Kaler, the only violinist in the world to win the Tchaikovsky, Sibelius and Paganini Competitions, Professors Joseph Genualdi and Vartan Manoogian as well as Emeritus Professor of Violin at the University of Minnesota, Mary West. Marnie has spent 15 summers at the renowned Suzuki Institute in Stevens Point, Wisconsin, where she enhanced her teaching techniques and found new ways of approaching familiar violin concepts. She is Suzuki Teacher Trained in all ten books of the Suzuki method and has taken Suzuki teacher training multiple times from various teachers. Additionally, she has taken various supplementary and enrichment courses while attending teacher training classes at Stevens Point.  
The Suzuki Method is based on the principle that every child can learn music if given proper guidance and nurturing support. It emphasizes listening skills, repetition, and practice until students reach mastery level performance. By guiding students through this step-by-step process, Marnie is able to help them develop their skills until they become confident performers. 
In addition to her commitment to teaching excellence, Marnie also focuses on helping students develop their emotional connection with their instrument. With her unique approach towards music education, she encourages students to express themselves through their playing and helps them cultivate the self-confidence needed for successful performances. 
Marnie believes that it is natural and fun for students to want to play through their pieces when practicing. She comments, "This is important to practice playing through pieces without stopping as this helps them prepare for performance situations such as recitals or auditions. I encourage students to occasionally play through pieces for this reason during the week. However, more measurable progress is achieved when students spend most of their practice time repeating harder parts of the repertoire." 
Marnie has observed that faster results are realized when students practice multiple times a day for shorter bursts as opposed to one long practice session. Practicing in this manner keeps the mind fresher and more alert. This is important to reduce the likelihood of faulty habits developing in a student's playing due to mental fatigue which often results from a longer practice period. Practicing in this manner makes it easier for students to focus more sharply on new techniques that have been introduced in the lesson.
Marnie believes that each student should be given individualized attention so that they can reach their full potential as musicians. This is why she prioritizes providing personalized lessons tailored specifically towards each student's goals and abilities. During private lessons, Marniedemonstrates and records new lesson material when necessary. Depending on the student, Thies will record a practice video to demonstrate how a student should practice. If there is time in the lesson, Marnie will record what students are studying up to tempo so they can hear what the excerpts may sound like in performance situations. Otherwise Marnie will find a suitable YouTube video to recommend to her students.  
Marnie Thies is a music instructor who enjoys learning various ways how to teach different violin technical concepts. She likes the challenge of working with different people and helping them become proficient violinists. Her greatest joy is when a student can learn pieces independently and no longer needs her guidance in making musical progress. Marnie hopes that she can instill a life long love for music and that her students will continue to play violin for the rest of their lives.
For additional information and business inquiries, please contact: https://www.proviolin.com
The Post Expert, Marnie Thies, Discusses How Her Unique Teaching Styles in Her Violin Lessons has Brought Success to Many Musicians first appeared on ZEX PR Wire

Information contained on this page is provided by an independent third-party content provider. Binary News Network and this Site make no warranties or representations in connection therewith. If you are affiliated with this page and would like it removed please contact [email protected]