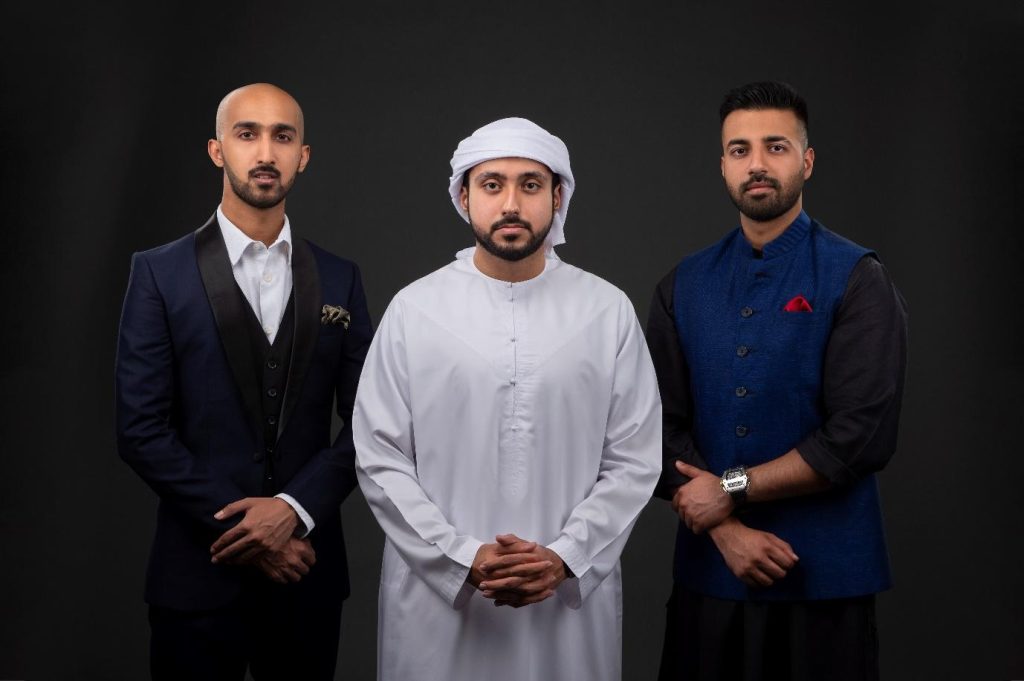 Launches three revolutionary products: NanoCool Coat, NanoSafe Activa and NanoCare BioCoat
To set up manufacturing and R&D centre in UAE  
Three UAE-based entrepreneurs head UAE operations
Dubai, UAE, 24th March 2023, ZEXPRWIRE, India-based Orbit Coatings, a leading innovative and sustainable coatings solutions provider and a diversified conglomerate, has entered the UAE market with the launch of its three revolutionary products as part of its global expansion strategy.
The Indian company is embarking on a global expansion through its UAE entity, Orbit Coatings UAE.  
Orbit Coatings is making its UAE company its regional headquarters and is launching its premium range of innovations. The company has plans to set up manufacturing facilities in the UAE to cater to the Middle East and North Africa (MENA) and other African markets and beyond.
"We are starting our international expansion from the UAE, which offers a great window to global markets. The UAE is proactive to all kinds of businesses with advanced technology and we are encouraged by the UAE government's whole-hearted support to international businesses," said Mr Sandeep Sanghvi, Founder and Chairman of Orbit Coatings, at a grand event in Dubai to announce the UAE entry and the launch of three revolutionary products Nano Cool Coat, NanoSafe Activa and NanoCare BioCoat.
The UAE operations are headed by three young entrepreneurs Mr Ansh Kumar, Mr Kevin Varghese and Mr Majid Binkaram and who are alumni of American University in Dubai. They elaborated on the unique characteristics of the three innovative products which are the first to be introduced to the UAE market. 
Mr Ansh Kumar said NanoSafe Activa is a revolutionary self-cleaning and self-sanitising system to tackle toxic pollutants, bacteria, viruses, mould and odour. 
"It is an industry-first, chemical-free coating that reduces the risk of contamination. The light activated Titanium is a shield for an environment that breathes pure air. It is also a revolutionary secure shield against infection which lasts for up to one year," he said.
Mr Kevin Varghese said Nano Cool Coat is a heat reflective cool roof paint to protect surfaces from heat, IR-rays and extreme weather through insulation and water-proofing capabilities. It is an eco-friendly and Green Certified product with advanced IR protection which acts to reduce surface temperatures by up to 25 degree centigrade thereby reducing the Urban Heat Island Effect with a warranty for up to ten years.
Majid Binkaram said NanoCare BioCoat is the market's first pearl shell-based natural paint and the only US FDA certified paint that has anti-bacterial and anti-viral properties. The product revolutionises the paint space, eliminating toxic substances and odours within rooms and is ideal for elevating the quality of private and commercial spaces.
Orbit Coatings has acquired a 7,000 sq ft. warehouse in Dubai and a blending plant will be set up by December, 2023, Mr Sanghvi said and added that the company is also planning to get into manufacturing. 
Mr Sanghvi said Orbit Coatings will manufacture NanoCare BioCoat paint in the UAE to cater to the needs of the local market and the regional markets.
"We want to contribute to the Green economy with launch of these products as they are in tune with SDG (sustainable development goal) as sustainability is the key for our next generation," he said.
Mr Sanghvi said the company is also going to set up a Research & Development (R&D) centre in the UAE.
Mr Sanghvi said Orbit Coatings is also looking at insulation coating inside the house, which can bring down air-condition power consumption further.
"Orbit Coatings is dedicated to creating seamless solutions for those in search of eco-friendly, sustainable, health promoting environments for home and workspaces. Through cutting back on IR and heat radiation, weather and waterproofing, the range of products that Orbit Coatings has today launched, sets out to drive change from the ground up. With a diverse potential for industry utilization, the firm brings to life the three entrepreneurs' vision for healthier interiors across the UAE," said a statement. 
The premium range of innovations was launched at a special event attended by top officials from Orbit Coatings India, Mr Choi Young-Joon, Dy Consul General of the Republic of Korea, and many dignitaries. 
About Orbit Coatings
Obit Coatings Private Limited is an India-based leading innovative and sustainable coatings solutions provider.
The Group with diversified activities including healthcare, automotive products, manufacturing, R&D besides sustainable coating products.
Founded in 1938 by Sanghvi family in Pune, India, the group has thrived for decades. The fourth generation headed by Mr. Kantilal Sanghvi along with his son Mr. Sandeep Sanghvi relaunched the Group in 1987 diversifying into various activities, but all based on the core value of philanthropy and entrepreneurship and green economy.
For additional information and business inquiries, please contact: www.orbitcoatings.ae
Launch Video: https://youtu.be/nz-W0Jm8wY0
The Post India's Orbit Coatings enters UAE for global expansion first appeared on ZEX PR Wire

Information contained on this page is provided by an independent third-party content provider. Binary News Network and this Site make no warranties or representations in connection therewith. If you are affiliated with this page and would like it removed please contact [email protected]