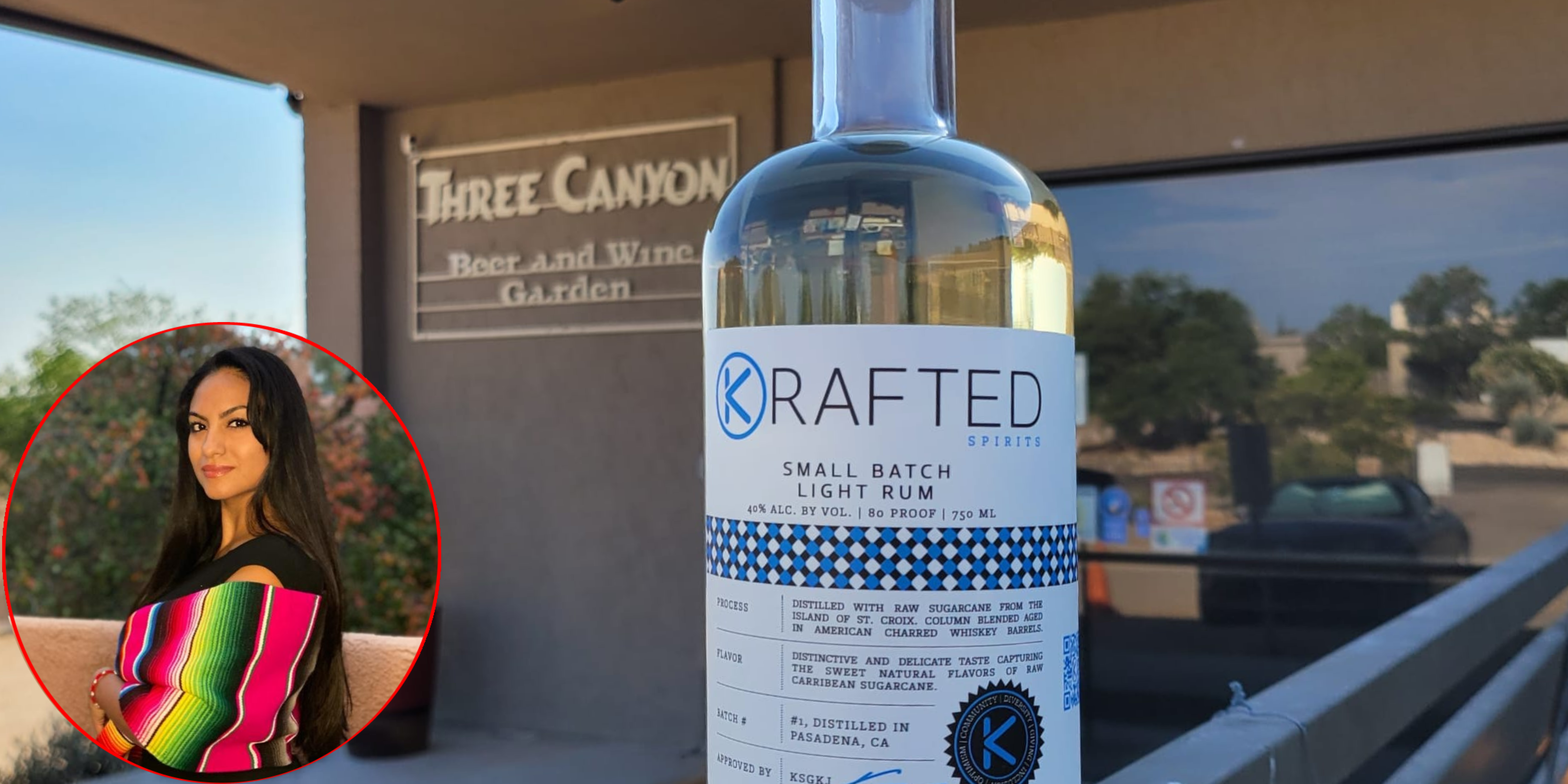 Arizona, US, 7th August 2023, ZEX PR WIRE, Arizona's spirits scene is about to get a taste of diversity and craftsmanship as Krafted Rum, a renowned distillery known for its premium rum products, joins forces with Fuego Fino, Inc., a minority-owned distribution company. This exciting partnership aims to not only introduce Krafted Rum's exceptional beverages to the Arizona market but also foster opportunities for other minority-owned brands.*
Craftsmanship Meets Diversity
Krafted Rum is no stranger to accolades, recognized internationally for its exceptional craftsmanship and commitment to producing high-quality rum. With an array of award-winning products in its portfolio, Krafted Rum has captured the palates of rum enthusiasts worldwide. Now, with the collaboration with Fuego Fino, Inc., the brand is setting its sights on making a significant impact in the Arizona spirits market.
Empowering Minority-Owned Brands
Fuego Fino, Inc. is a trailblazing distribution company that specializes in providing a platform for minority-owned brands to thrive. Their dedication to empowering underrepresented entrepreneurs aligns perfectly with Krafted Rum's mission to foster inclusivity within the spirits industry. By partnering with Fuego Fino, Inc., Krafted Rum not only gains access to a well-established distribution network but also becomes a part of a greater movement that supports diversity and economic growth for minority-owned businesses.
Breaking Barriers in Arizona
The entry into the Arizona market marks a milestone for both Krafted Rum and Fuego Fino, Inc. The spirits industry has historically been dominated by big players, making it challenging for smaller, independent brands, especially those owned by minorities, to gain a foothold. However, with this partnership, Krafted Rum and Fuego Fino, Inc. are poised to break down these barriers and showcase the immense talent and innovation present in the spirits market.
Meeting Consumer Demand
Arizona's spirits enthusiasts are in for a treat as Krafted Rum brings its diverse range of products to the state. From smooth, aged rums to unique and innovative flavored variants, Krafted Rum caters to a wide range of tastes. Consumers can expect an experience like no other as they savor the rich flavors and craftsmanship that sets Krafted Rum apart.
Building Stronger Communities
Beyond providing premium spirits, Krafted Rum and Fuego Fino, Inc. are committed to making a positive impact on the local communities. By supporting minority-owned brands, they contribute to economic growth and job creation, strengthening the entrepreneurial spirit in Arizona.
Looking Ahead
The collaboration between Krafted Rum and Fuego Fino, Inc. serves as an inspiration for other players in the spirits industry to foster diversity and inclusivity. As they join forces to enter the Arizona market, they are proving that partnerships like these not only elevate individual brands but also elevate the industry as a whole.
In conclusion, Krafted Rum's entry into the Arizona market in partnership with Fuego Fino, Inc. is a significant step forward for both companies and the spirits industry at large. By combining craftsmanship with diversity, they are not only delivering exceptional products to consumers but also uplifting other minority-owned brands. As Arizonans eagerly await the arrival of Krafted Rum on their shelves, they can look forward to a future where the spirits industry is more inclusive and vibrant than ever before.
Krafted Spirits Website:
https://www.kraftedspirits.com/
For additional information and business inquiries, please contact: https://fgfino.com
The Post Krafted Rum Partners with Fuego Fino, Inc. to Enter the Arizona Market: A Boost for Minority-Owned Brands first appeared on ZEX PR Wire

Information contained on this page is provided by an independent third-party content provider. Binary News Network and this Site make no warranties or representations in connection therewith. If you are affiliated with this page and would like it removed please contact [email protected]