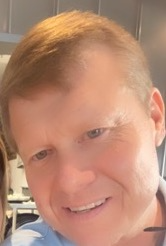 The roofer introduced reinforced metal roofs for maximum protection and security.
Mt. Juliet, TN, 18th August 2023, ZEX PR WIRE, As extreme weather events continue to escalate across the nation, homeowners in Nashville can now find respite and security with the unmatched durability and energy-efficient solutions provided by James Kenton, a local metal roofing expert.
With nearly 30 years of experience, Kenton has earned a reputation for delivering top-notch metal roofing installations tailored to withstand even the harshest weather conditions. Unlike traditional roofing materials, metal roofing offers superior durability, making it an ideal choice for homeowners seeking long-term protection against storms, hail, and high winds.
With Nashville's rainy days putting counties on flood watch, Kenton's MetalMan Roofing System offers reliable protection to homeowners.
One of the key benefits of choosing Kenton's MetalMan Roofing System is its impressive energy efficiency. The specially designed coatings reflect solar heat, helping homeowners reduce their cooling costs during hot summers. Additionally, the inherent recyclability of metal roofing materials aligns with eco-conscious values, making it a sustainable choice that reduces the environmental impact.
Kenton spoke passionately about their mission to offer homeowners peace of mind through exceptional roofing solutions:
"We understand the importance of safeguarding homes and families against unpredictable weather patterns. Our team is dedicated to delivering roofing systems that endure the test of time and enhance the overall aesthetics of our clients' homes. We believe in providing a customer experience that sets us apart, leaving homeowners confident in their investment for years."
Kenton also keeps pace with technological advancements in the metal roofing industry, ensuring clients receive the latest innovations. By blending tradition with innovation, he offers a wide array of color options to match each home's unique style and architecture.
In an era where climate change is rapidly impacting weather patterns, securing homes against the elements is no longer a luxury but a necessity. With Kenton's metal roofing solutions, Nashville homeowners can fortify their properties confidently and embrace a more sustainable, energy-efficient future.
For media inquiries, interviews, or further information, please email [email protected].
About James Kenton
James Kenton is a leading metal roofing specialist dedicated to offering homeowners top-notch roofing solutions that withstand even the harshest weather conditions. Focusing on quality craftsmanship, innovation, and sustainability, the contractor has earned a reputation as the go-to for metal roofing in Nashville and beyond. Kenton provides roof retrofitting, installation, replacement, and repair services. For more, visit the link below.
Contact Details
Facebook: https://www.facebook.com/profile.php?id=100088440878443
Twitter: https://twitter.com/JimKenton9
LinkedIn:https://www.linkedin.com/in/james-kenton-tennessee-9044aa259/
The Post Local Metal Roofing Expert James Kenton Helps Homeowners Weather the Storm with Superior Durability and Energy Efficiency in Tennessee first appeared on ZEX PR Wire

Information contained on this page is provided by an independent third-party content provider. Binary News Network and this Site make no warranties or representations in connection therewith. If you are affiliated with this page and would like it removed please contact [email protected]