Samsung will introduce its new folding phones in a few weeks. So far, it is expected that the Galaxy Z Fold 4 will be more of a small upgrade compared to the current model. As it turns out now, Samsung has planned much more in detail. Especially the points that many owners of the current generation have criticized are being addressed.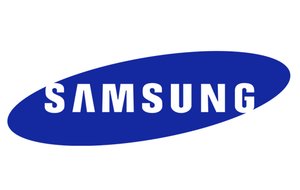 Samsung Galaxy Z Fold 4 will be significantly improved
In August 2022, Samsung will most likely officially introduce the Galaxy Z Fold 4. While the basic idea of the foldable smartphone, which can become a tablet, has not changed, the tablet should be improved at critical points. The insider "Ice universe" has had a render image created on the basis of his information, on which the current and new generation are compared:
Even at first glance, you can see that the Galaxy Z Fold 4 is getting significantly wider and more closely approximates the form factor of a regular smartphone. Of course, this also has an effect on the screen on the inside, because it becomes a little wider as a result. At the same time, Samsung has made a huge step in the hinge, which turns out to be much smaller. This saves space and should ensure that the notch in the display on the inside is no longer so strong.
Another big criticism of the Galaxy Z Fold 3 was the in-display front camera, which Samsung has installed in the inner area. This one was very pixelated and bothered more than a punch hole camera. According to the insider, the number of pixels is to increase from 172 to 400, so the Camera then no longer so eye-catching. Whether the image quality suffers from this, we will have to wait and see.
For comparison: the current Samsung Galaxy Z Fold 3 presented in detail:
Samsung Galaxy Z Fold 4 will be a high-end smartphone
But "Ice universe" has not only revealed details about the design, but also the specifications, which you can look at below:
He is sure that the equipment of the Samsung Galaxy Z Fold 4 will look exactly like this. Overall, a really good high-end equipment. Especially with the camera there should be a big upgrade. The battery still looks quite small at 4,400 mAh, considering that there is a 5,000 mAh battery in the Galaxy S22 Ultra with only one display. In addition, the mobile phone can also be charged relatively slowly with only 25 watts. The stylus probably still can not be inserted into the case. We are curious to see if all this information is true.