SAFTP Tokens Announcement of Liting its Tokens on CoinsBit Exchange & AzBit Exchange on 22nd Sept, 2023
Welcome to SAFTP, the leading platform for secure token offerings based on the innovative SAFTP framework. SAFTP provides a reliable and streamlined process for token issuers to raise funds while ensuring compliance and investor protection. With SAFTP, one can unlock the full potential of the project while navigating the complexities of the crypto world.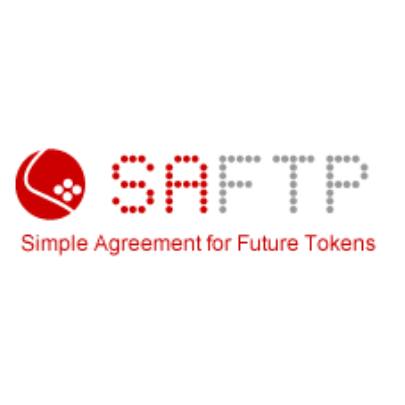 The Simple Agreement for Future Tokens (SAFTP) is a widely recognized framework that enables startups and projects to raise capital through token offerings. SAFTP offers a legal and regulatory compliant approach that bridges the gap between traditional securities laws and the emerging field of blockchain technology. It provides a structured and transparent path for token issuance, protecting both token issuers and investors.
Problem Statement: Token Issuance Challenges and Regulatory Compliance. In the world of blockchain and cryptocurrency, one of the significant challenges faced by token issuers is conducting compliant and secure token offerings. Traditional fundraising methods, such as initial public offerings (IPOs) or crowdfunding, do not adequately fit the unique characteristics of blockchain-based projects. This gap led to the emergence of token offerings as an alternative means of raising capital.
However, token issuers often face regulatory hurdles and legal uncertainties when conducting token offerings. The lack of clear regulations and the evolving nature of the crypto space make it difficult for issuers to navigate the legal landscape. Non-compliance with regulations can lead to legal repercussions, damage to reputation, and even the suspension of token offerings.
Additionally, the security of funds and personal information is a paramount concern for token issuers and investors alike. The decentralized and pseudonymous nature of blockchain technology creates opportunities for fraudulent activities, hacking, and unauthorized access to sensitive data. This poses a significant risk to both token issuers and investors.
How SAFTP Solves the Problem? SAFTP (Simple Agreement for Future Tokens) addresses the challenges faced by token issuers by providing a structured and compliant framework for conducting token offerings. It bridges the gap between traditional securities laws and the innovative world of blockchain technology.
1.Token Issuance Process: SAFTP simplifies the token issuance process by providing a streamlined platform. Token issuers can create and manage their SAFTP-based tokens through an intuitive interface. This process ensures transparency, security, and compliance with relevant regulations.
2.Legal Compliance Support: SAFTP understands the importance of adhering to regulatory requirements. The platform provides guidance and support to token issuers, assisting them in navigating the legal landscape. By offering compliance tools and guidelines, SAFTP ensures that token offerings are conducted in compliance with applicable regulations.
3.Security Measures: SAFTP prioritizes the security of funds and personal information. The platform implements robust security measures, including encryption, multi-factor authentication, and advanced security protocols. These measures safeguard assets, protect sensitive data, and mitigate the risk of unauthorized access or fraudulent activities.
4.Investor Management: SAFTP offers comprehensive investor management tools. Token issuers can effectively communicate with their investor base, verify investor credentials, and ensure compliance with investor accreditation requirements. This feature promotes a transparent and organized investment ecosystem.
5.Integration with Smart Contracts: SAFTP seamlessly integrates with smart contract technology. This integration automates the execution of agreements, ensuring a transparent and efficient process. Smart contracts enable secure and automated token distribution, reducing manual errors and enhancing trust among participants.
6.Expert Support: SAFTP provides dedicated support from a team of experienced professionals. They are available to assist token issuers at every step of the token offering journey. Whether it's technical guidance, legal expertise, or general assistance, the SAFTP team is committed to providing top-notch customer support.
SAFTP Token Launch on CoinsBit Exchange on 22nd Sept, 2023. Coinsbit being the largest cryptocurrency exchange means reliability. Client's own confidence is the most important thing for them. It is thanks to this confidence of the Traders allows Coinbit being entered the top largest exchanges in the ranking of CoinMarketCap and CoinGecko. They know how to achieve peak goals and Coinsbit know what service is needed for this. A million of their Traders appreciated the convenience and reliability of the platform – this is the main achievement, and the main reason for one to start working on Coinsbit platform.
SAFTP Token Launch on AzBit Exchange on 22nd Sept, 2023. Established in 2013, Azbit has consistently ranked among the top 10 exchanges. It is a full-service digital asset exchange platform covering millions of users around the world. The company prides itself on providing industry-leading security in addition to having been audited to show 100% proof of reserves. Azbit operates in most countries across the world and is always committed to complying with the applicable laws where it operates.
Media Contact Info: Gopi Divecha
Company: Synergy Global Enterprise LLC
email: [email protected] web: pixelproduction.com
The Post SAFTP Announces Token Launch on CoinsBit and AzBit Exchanges on 22nd Sept, 2023 first appeared on ZEX PR Wire

Information contained on this page is provided by an independent third-party content provider. Binary News Network and this Site make no warranties or representations in connection therewith. If you are affiliated with this page and would like it removed please contact [email protected]