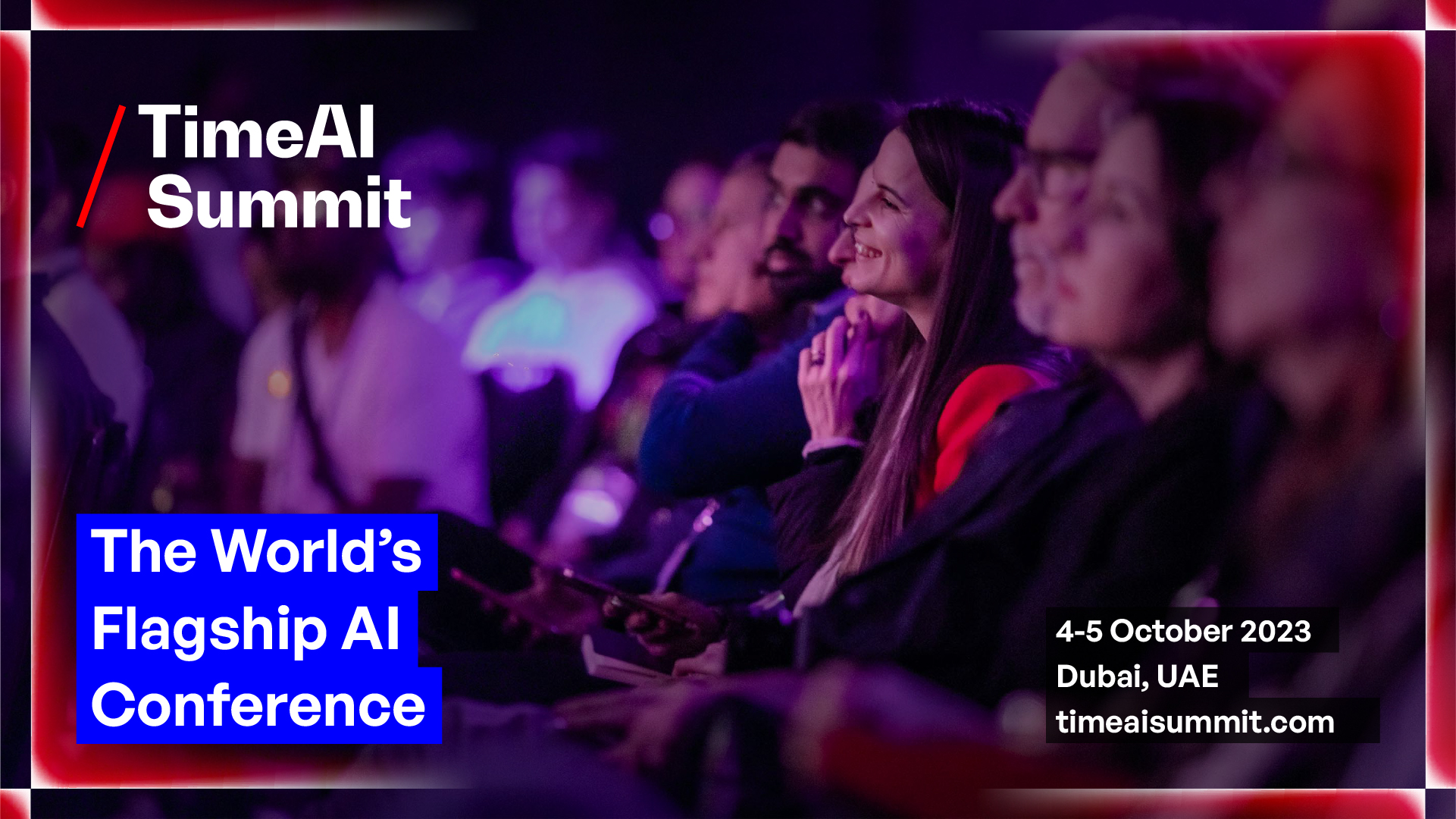 Dubai, UAE, 8th August 2023, ZEX PR WIRE, The future of artificial intelligence is here, and it's time to embrace the next era of innovation. The highly anticipated TimeAI Summit is set to revolutionize the AI landscape by bringing together global leaders, pioneering tech companies, and visionary entrepreneurs. This groundbreaking event will take place on October 4-5, 2023, at the prestigious Le Meridien Dubai Hotel & Conference Center, offering a platform for knowledge exchange, collaboration, and cutting-edge advancements in AI.
Why AI Matters:
Artificial Intelligence has emerged as the driving force behind the transformative technologies of the 21st century. Its potential to analyze vast datasets, recognize patterns, and make intelligent decisions has revolutionized industries and improved lives globally. From healthcare and finance to transportation and education, AI's impact is undeniable. Embracing AI is no longer an option; it is a necessity for organizations to thrive in the fast-paced, data-driven world.
Dubai's Visionary Approach to AI:
Dubai, a city synonymous with innovation and futuristic endeavors, has embraced AI wholeheartedly. As a testament to its commitment, Dubai has become an AI hub and a testing ground for cutting-edge technologies. The United Arab Emirates' forward-thinking approach to AI adoption has positioned the nation as a global leader in the AI revolution. Hosting the TimeAI Summit in Dubai underscores the city's dedication to fostering collaboration and driving progress in the AI industry.
Inspiring Speakers and Captivating Sessions:
The TimeAI Summit is thrilled to welcome a lineup of influential speakers from around the world. These AI experts and thought leaders will share their insights, expertise, and visions for the future of AI across various sectors. Attendees can look forward to engaging keynotes, thought-provoking panel discussions, and interactive workshops that will shed light on the latest AI trends, innovations, and real-world applications.
Notable Speakers Include:
Dr. Ebrahim Al Alkeem – Digital Transformation, Cyber Security, Artificial Intelligence Expert, Director at Government of Abu Dhabi

Vladimir Nikolenko – CBDC & Digital Assets Associate Director at Accenture

Fred Sun – Head of Strategy at Tencent Cloud International

Lennix Lai – Global Chief Commercial Officer at OKX

Martin Hanzl – Head of New Technologies at EY Law

Sam Blatteis – CEO of The MENA Catalysts

Akshay Chopra VP – Head of Innovation & Design at Visa CEMEA

Matthew Sigel – Head of Digital Assets Research at VanEck
Unmissable Networking Opportunities:
The TimeAI Summit provides a platform for attendees to connect with like-minded individuals, potential partners, investors, and clients. The extensive networking sessions will foster collaborations, spark new ideas, and propel AI initiatives to new heights.
Join the Global AI Movement:
As AI continues to revolutionize industries and societies, the TimeAI Summit stands as an unparalleled opportunity to stay at the forefront of this dynamic field. The event's diverse international representation and extensive media coverage make it a pivotal moment for AI enthusiasts, industry leaders, and entrepreneurs alike. Secure your spot at the TimeAI Summit now and be part of shaping the future of AI.
About TimeAI Summit: TimeAi Summit is a prestigious global event that brings together AI companies, tech pioneers, and AI entrepreneurs to explore and shape the future of artificial intelligence. Through inspiring keynotes, insightful panel discussions, and valuable networking opportunities, TimeAI Summit fosters collaboration and accelerates innovation in the AI industry.
For more information about the TimeAI Summit and to secure your participation, please visit the below links:
Tickets: https://timeaisummit.com/tickets   
Sponsorships: https://timeaisummit.com/why-sponsor 
Discounted Hotel Booking: https://timeaisummit.com/venue 
Event Info:
Name: TimeAI Summit
Date: October 04-05, 2023
Venue: Le Meridien Dubai Hotel & Conference Center
Event Hashtag: #TimeAISummit
Contact address: [email protected]
For additional information and business inquiries, please contact: https://beconomydubai.com/
The Post Teklip's TimeAI Summit is Uniting Visionaries in Dubai to Shape the Future of AI first appeared on ZEX PR Wire

Information contained on this page is provided by an independent third-party content provider. Binary News Network and this Site make no warranties or representations in connection therewith. If you are affiliated with this page and would like it removed please contact [email protected]