Kim Schmitz was born in Kiel on January 21, 1974. According to his own statements, his childhood is heavily influenced by his father's addiction to alcohol. In his autobiography, the now 48-year-old describes his life circumstances: "My father was an alcoholic. He sometimes hospitalised me and my mother". His mother had several jobs at the same time to keep the family afloat.
In order to escape from everyday life, Schmitz takes refuge in the Internet and gives himself the pseudonym"Kimble". After a television appearance in the mid-90s, Schmitz built up a thriving business by selling black copies via mailboxes. He can be paid with stolen telephone credit cards, so-called "calling cards".
The fraud quickly takes off. After a raid, authorities secure a variety of fake credit and phone cards. In order to alleviate the legal pressure, Schmitz changes sides and offers his services to a lawyer. For example, as a test customer, he obtains information about pirated copies. Nevertheless, in 1994 he is put on trial for fraud, computer fraud, gang misconduct and abuse of titles. Due to his willingness to cooperate, however, the sentence is relatively mild – two years of probation for the then 20-year-old.
Read also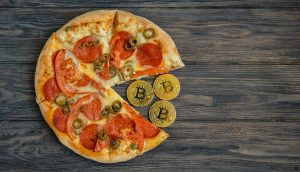 From hacker to young entrepreneur
Schmitz continues to make a name for himself and mutates from hacker to young entrepreneur. After he comes across security deficiencies at Deutsche Telekom through a tip, the group offers him a consulting contract for his silence. With the help of the fee, Schmitz founds his next company project – the Data Protection Consulting GmbH. He later sold 80 percent of the shares to the TÜV Rheinland. Insolvency followed in 2001.
In the midst of the dotcom bubble, Schmitz founded his own venture capital company, but due to certain incidents, he was charged with insider trading and sentenced to another suspended sentence of one year and eight months, as well as a fine of 100,000 euros.
Schmitz emigrated in 2002. First of all, the 28-year-old is drawn to Bangkok. There, in 2007, he was first associated with the company, which will bring him his legendary status – Megaupload. Although Schmitz tries to take action against the announcement of the fact that he is behind Megaupload, the information gets to the public.
Megaupload is next to Rapidshare and MediaFire one of the largest providers among file hosting services. The platform is financed by advertising and paid premium access. At the same time, the company Megavideo, Megapix and Megabox in the areas of video, image and music hosting. At weddings, about 155 people work for Megaupload Ltd.
Read also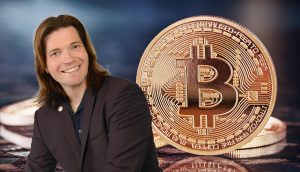 Megaupload and Kim Dotcom
In 2010, Schmitz is at the peak of his creativity. At the time, Megaupload had about 180 million registered users. Traffic on its platforms now accounts for about 4 percent of all Internet traffic. For example, if you didn't feel like watching new movies in the cinema, you simply Googled the movie titles at the time and had a relaxing evening on the couch at home without having to spend a penny – thanks to Megaupload.
In the same year, Schmitz decides to move again – this time to New Zealand, where he still lives today. To substantiate his status as a multimillionaire, the Megaupload CEO gives himself the name by which the whole world will later know him – Kim Dotcom.
Dotcom's flight to greatness will come to a temporary end in 2012. On his birthday, special police forces storm his property and arrest the newly minted 38-year-old and three other people. His assets will be confiscated and all mega-platforms will be shut down. The reason for the arrest is an arrest warrant issued by the FBI, which accuses Megaupload of copyright infringement in the amount of more than $ 500 million. The plaintiffs include not only the six major Hollywood studios, but also the US music industry association RIAA. In March, the United States will request extradition. He faces up to 20 years in prison if convicted.
Schmitz achieved a first partial success in the legal dispute in July. However, after some U-turns, the procedure is still running to this day.
From Internet Millionaire to Crypto Lawyer
Away from the legal trench warfare, Dotcom wants to return to old glory. In July 2016, he announced a relaunch of his sharehoster service with a Bitcoin integration – but it will never be released.
After becoming an opinion leader in the crypto scene and launching his own blockchain-based service, the now 48-year-old spoke again in September last year. He warns of hyperinflation and calls on his followers to buy cryptocurrencies.
Kim Dotcom is probably the definition of an extravagant nouveau riche who is not much interested in representing his opinions – and marketing them (profit-oriented). He was often in prison with one leg. The conflicts with the US justice system have politicized him and thus allowed him to mature a bit. Nevertheless, dotcom polarizes the masses. Some see him as a freedom activist, others call him a fraud and a criminal. One thing is for sure – an Internet legend.
Disclaimer
The article has been editorially revised and was first published in the November issue of BTC-ECHO magazine.
BTC-ECHO Magazine (Print & Digital) from 4,99 EUR
The BTC-ECHO magazine is the leading German-language magazine since 2014 on the topics of Bitcoin, blockchain, NFTs & cryptocurrencies.
Go to the magazine