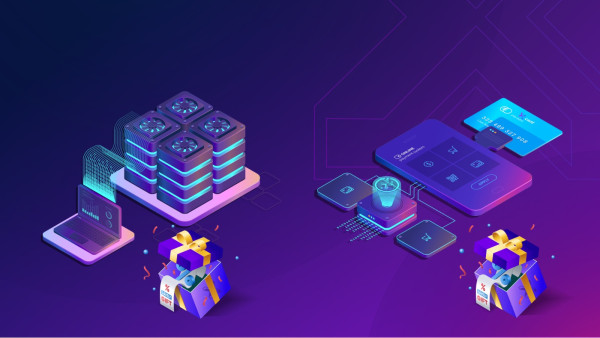 Singapore, Singapore, 16th Feb 2023 –  XACT Token, a blockchain-based platform, has launched a cutting-edge loyalty rewards program aimed at enhancing the overall customer experience and transforming the cryptocurrency services. With its proprietary technology, XACT Token facilitates its users with advanced security and privacy services for its users, while the blockchain-based recording system provides a transparency and protection, making transactions fast, secure, and cost-effective.
XACT Token's loyalty program is decentralized, meaning it is run by multiple users rather than a single entity, unlocking opportunities for growth and evolution. Customers can build up wealth gradually by collecting XACT Tokens, with a percentage of each purchase reimbursed in the form of this specific cryptocurrency. With the new developments, the XACT Cash Back Token program connects the worlds of Web 2.0 and Web 3.0, making it easier for individuals to benefit from the use of cryptocurrencies. 
XACT Token's ultimate goal is to make cryptocurrencies more accessible and easier to use in daily life, and our loyalty rewards program is a significant step in that direction. Customers can be certain that the rewards they receive are real, valuable, and easily exchangeable for cryptocurrencies or fiat currencies. The program has no hidden terms or complex point systems, and rewards are not subject to expiration, making XACT Token a smart and secure choice for incentivizing customers.
About the Blockchain Life 2023
Blockchain Life 2023 is one of the world's most significant events in the blockchain and cryptocurrency industry. It brings together industry leaders, investors, entrepreneurs, and blockchain enthusiasts from all over the world to share their insights and latest advancements in the industry. The conference covers various topics, including cryptocurrency mining, blockchain development, DeFi, NFTs, and the future of the blockchain industry. 
To learn more about XACT Token's loyalty rewards program, please visit the company's website at www.xactrewards.com.
Media Contact
Organization: XActRewards
Contact Person: Jayard George
Email: [email protected]
Website: https://xactrewards.com
City: Singapore
Country: Singapore
Release Id: 1602232498
The post XACT Token Launches Innovative Blockchain-Powered Loyalty Rewards Program appeared first on King Newswire.
Information contained on this page is provided by an independent third-party content provider. Binary News Network and this site make no warranties or representations in connection therewith. If you are affiliated with this page and would like it removed please contact [email protected]
Information contained on this page is provided by an independent third-party content provider. Binary News Network and this Site make no warranties or representations in connection therewith. If you are affiliated with this page and would like it removed please contact [email protected]