So far, Huawei has more or less openly aligned itself with Apple. However, the US sanctions make it impossible to continue copying the iPhone manufacturer's recipes for success. One Analyst now sees a fundamental change in strategy at Huawei. The model is a company that is at least as well known and successful as Apple.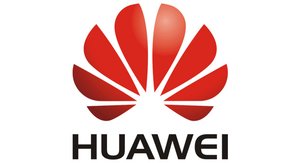 Whether design language, naming or meaningful linking of hardware and software: In recent years, Huawei has gladly taken one or the other example to Apple. The US sanctions, however, obstruct the path of admiring imitation: Huawei is largely cut off from the global supplier market, and high-quality components for smartphones, tablets and Co.are missing. Instead of continuing to focus on hardware, the company could now focus on software.
Huawei to become a software company
"Huawei strengthens its Transition to a software and cloud services company", says analyst Neil Shah of CounterPoint Research to CNBC. According to Shah, the US sanctions are making it increasingly difficult for Huawei to secure important semiconductors and other technologies. "With this conversion, Huawei more like Google."
Huawei's latest presentation in China shows that the analyst's statements have not been taken out of thin air. With a Series of cloud computing products will Huawei in the People's Republic the Attack market leader Alibaba. The much-advertised own operating system HarmonyOS or the HiCar Software System, which is in an electric car recently announced for China, show the Pan towards software significantly.
These Huawei smartphones still have access to the Play Store:
Hope for better times
However, Huawei is unlikely to say goodbye to the hardware market altogether. More likely, the strong focus on software and cloud businesses is intended to close the revenue gap that US sanctions and the resulting slump in smartphone sales have opened up-in the hope that the geopolitical power struggle between the United States and China will weaken in the not-too – distant future and Huawei will be removed from the US "blacklist." Then Apple will have to prepare for strong competition again.