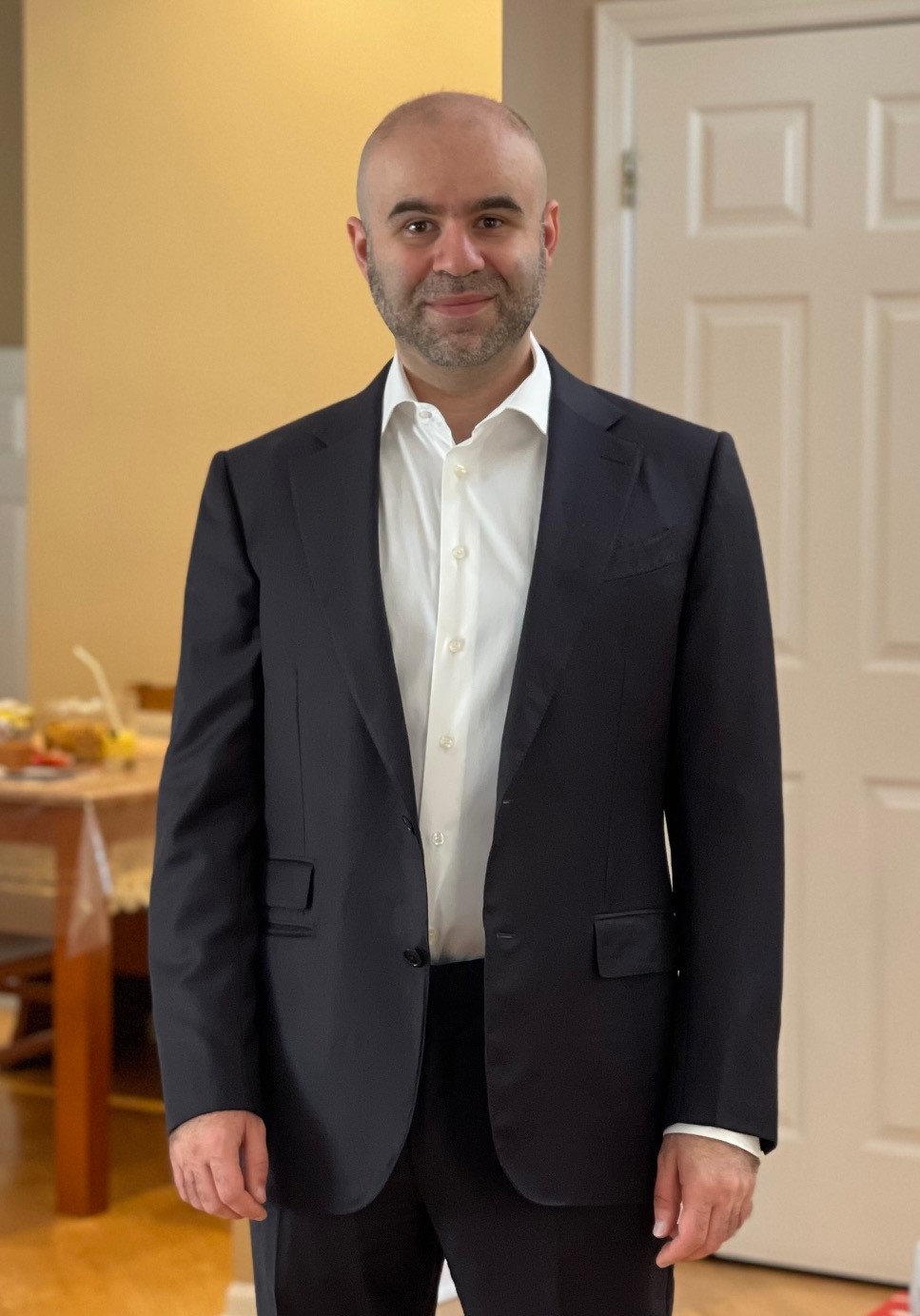 Chicago, IL, 3rd April 2023, ZEXPRWIRE, When it comes to prioritizing finances both long term and short-term priorities motivate people to be focused and productive. Fred Zarbailov advises, based on his experience and expertise, how to do that effectively using online banking tools and credit cards. 
It is a simple fact that short-term financial priorities cater to minor things that we need to get done. While long-term priorities are those that we plan to achieve over a longer period of time such as over a year, 5 years or more. Fred Zarbailov shared the expert way to prioritize these things in a more practical manner so that we can achieve our goals easily. 
"If you are going to have a baby soon then planning to buy stuff for your kid like buying a stroller, a crib and baby clothes is a short-term financial priority. It requires less investment but is absolutely needed in a short time. Similarly, purchasing a new cell phone, doing some shopping, going to the doctor, visiting a salon, etc. All these small things that we need to get done within the week or month are all short term priorities for us. We should make a budget for all such things on the basis of urgency and make a provision for them in our expenses. Such planning always saves us from extra expenditures."
As opposed to short-term priorities, according to Fred Zarbailov, long-term priorities are usually those that are more significant, give you a sense of greater purpose. For example, buying a bigger new house for your family is a long-term goal with a larger purpose attached to it. Expanding your business is another long-term priority.  We need to sit down, divide each long-term goal into smaller short-term goals that lead to the bigger purpose in years to come. Not only does this make practical sense, but it also helps us from becoming overwhelmed or losing sight of our priorities.  
"For instance, your short-term goal of finding a driver to work for you as a transport company owner may lead you to finding a lot of drivers and thus expanding your taxi business. Similarly, your short term priority of obtaining a business loan may eventually lead you to doing well in your business and thus being able to obtain a larger loan to eventually grow your business tremendously." 
"Prioritizing long and short-term financial goals affects my life because it helps me stay motivated, committed, goal oriented, and ambitious. It helps keep my mind in the right place. It helps me feel more appreciative. When I start planning my time with priorities in mind it is easier for me to appreciate the benefits of what I'm doing and it prevents me from getting caught up in time wasters, activities that use up my time but are ultimately unprofitable either in money or my personal life."
The experience of managing a family on a day to day basis is relatively easy. We should spend as much money as we know we can afford to spend. Making a budget and following it makes things easy. Keep your credit cards separate for certain things, like use a business credit card for business expenses. Carrying cash makes it difficult to keep a track of spending. That's why it's always advised to use credit cards and online banking to stay on budget. 
"One of the major tools that help us to manage our finances is online banking. The biggest reason for it is the convenience factor. Sometimes there just isn't enough time in the day to get everything you need-to-do done, that's why convenience is one of the biggest advantages of online banking. With business hours ranging from approximately 9am to 6pm, shorter hours on Saturday, and often-closed on Sundays, making a trip to the bank can easily become very annoying and inconvenient. You also don't have to wait in line, talk to a teller or banker, and have the benefit of looking at your balance whenever you want to, not just when you get your statement. Using features, such as online bill payment helps us save time and effort. Online banking also offers the convenience of checking your account statement from your cell phone." 
Fred Zarbailov wished there was a tool that gave us direct access to a personal customer service representative for a credit card company 24/7 without long waiting periods, who can answer all of our questions and understand our needs and know us personally.  
About Fred Zarbailov
Fred Zarbailov, a successful real estate investor is an inspiration for many. He has grown his business all alone from less than $100,000 yearly revenue in the 1st year to $5,000,000+ revenue with 8 employees in the 2nd year. After graduating from DePaul University in finance and banking, Fred joined Goldman Sachs as Financial Analyst but soon found the industry dry and boring. He started a taxi company and established a name for himself. 3 years back he decided to call the business off and try his luck as a real estate investor. Crypto and stock trading as another area where Fred is proving his worth.
For additional information and business inquiries, please contact: http://fredzarbailov.com/
The Post Fred Zarbailov Advises How to Prioritize Long and Short-Term Financial Goals and Role of Credit Cards and Online Banking in Managing Finances first appeared on ZEX PR Wire

Information contained on this page is provided by an independent third-party content provider. Binary News Network and this Site make no warranties or representations in connection therewith. If you are affiliated with this page and would like it removed please contact [email protected]