Xiaomi founder and CEO Lei Jun has revealed which four smartphones he currently uses. But is it really just these four models? If that were the case, he would not even notice the progress of the competition. The Huawei founder is a little different and praises the competition clearly.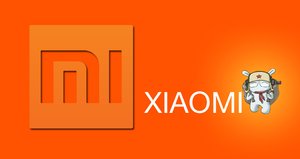 Xiaomi boss uses four Android smartphones
It is always interesting to find out which phone models the bosses of smartphone manufacturers use. It should be logical that everyone also has a look at the competition to see what is being developed there. The Xiaomi BOSS revealed on Weibo with a photo that he four mobile phones of your own group used at the same time (Source: Weibo).
So, the Xiaomi founder allegedly uses the Xiaomi 12, Mi 11 Ultra, Civi and Redmi Note 11T Pro. In this way, he basically covers all the important price ranges of his company. Above all, the Xiaomi Mi 11 Ultra is a special smartphone, because it has long been considered the phone with the best camera. In the meantime, this is no longer the case, because Honor has grabbed this place. However, this could soon change again as a result of the Leica cooperation.
Even if the Xiaomi boss understandably only puts his smartphones in a positive light, we can actually assume that, that he also has at least one iPhone available. It's not for nothing that the MIUI is very similar to Apple's iOS. The Huawei founder had also confirmed that the iPhone was the best smartphone in the world. So it is only logical that the competition is looking at the smartphone very closely.
The Xiaomi BOSS uses the Xiaomi 12, which we introduce to you in the video:
Xiaomi boss has secure access to prototypes
Depending on how much the Xiaomi founder is involved in the development of new smartphones, he will also have access to prototypes and new smartphones. Of course, he will not show this in advance, if this is not planned as an advertisement for it. Nevertheless, it is always interesting to see which models a boss of a smartphone manufacturer chooses.