Dubai, UAE, 14th November, Currently, cross-chain transactions involve a series of steps that are often too complicated for an average user to comprehend and carry out. Those steps are creating a suitable cross-chain route, locating necessary bridges, configuring wallets for intermediary stages, and managing multiple native coins for gas payments.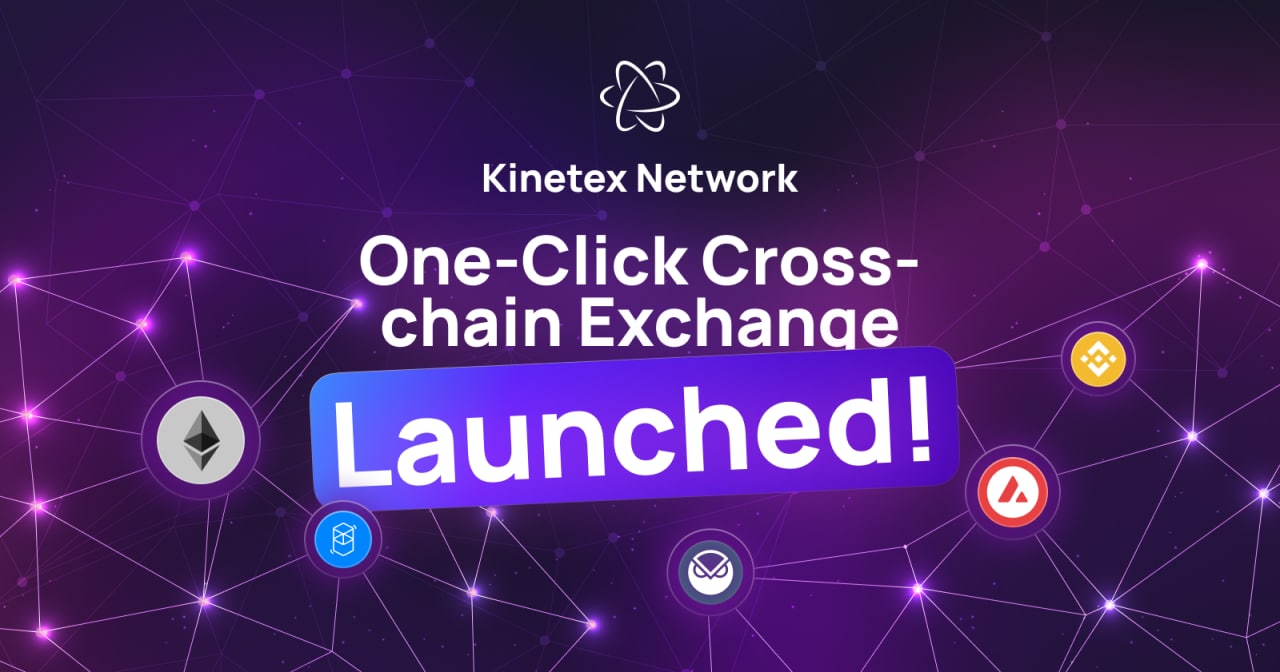 As you can see, it might be a great challenge for inexperienced users, especially if they have to navigate multiple websites and dApps with varying interfaces to execute the needed transactions. It is easy to make a mistake, for example, perform an unnecessary swap in the route, forget about a gas fee in a particular intermediate network, lose some funds, or even make a non-profitable trade while trying to understand it all.
The complexity of cross-chain transactions discourages inexperienced individuals from participating in DeFi, hindering the growth and development of the cryptocurrency market.
Kinetex Widget V2
The Kinetex development team has come up with a fantastic solution that will further simplify and enhance cross-chain transactions and make them more accessible for users — the new version of the Kinetex widget. It offers a user-friendly, all-in-one interface that enables users to swap any asset on any network effortlessly.
The first advantage of Kinetex is the ability to automate the entire swap process. While using the second version, users can initiate multiple transactions simultaneously or even be offline since swaps can be executed without constant monitoring. Once users provide their signatures to the network of relay nodes, they can safely exit the app without waiting for the swap to complete, as the nodes will handle all gas fees in intermediate networks.
In addition, Kinetex automatically creates routes for users, saving them the time and effort of analyzing prices and fees on different bridges and DEXes in search of the best options. Kinetex can find the quickest and most profitable routes for the rarest cryptocurrencies.
This brings us to the second benefit, Kinetex's gas solution. Users no longer need to store multiple native coins for paying gas fees in different networks, as gas payments in the route's first network can be made with a swapped token (please note that this option is currently only available for tokens with a permit). Moreover, relay nodes handle all gas fees in intermediate networks for users.
The third benefit is simplified wallet management. Users do not have to create accounts to store their crypto assets during the swap, which makes the whole process easier.
Another of the Kinetex widget's advantages is its strong focus on security. The Kinetex development team prioritizes security to prevent any potential hacker attacks. To achieve this, Kinetex does not store any liquidity, instead aggregating it from over 400 reliable sources, including DEX aggregators, bridges, and market makers. Furthermore, Kinetex employs mini contracts as an additional security measure. These contracts are created by users and can only be accessed by them through their wallets, ensuring exclusive control.
The last advantage is the absence of commissions. Kinetex does not charge users for using the Kinetex widget to swap cryptocurrencies, making it an even more attractive option for managing crypto assets.
Kinetex Plans
Regarding future plans, the Kinetex team is working to release a new version of its gasless technology that will allow for gas payments with all tokens, including those without a permit. Additionally, Kinetex plans to expand to over 50 networks and support a limitless number of tokens.
Kinetex Network: Website | Kinetex dApp | Twitter | Blog | YouTube

Information contained on this page is provided by an independent third-party content provider. Binary News Network and this Site make no warranties or representations in connection therewith. If you are affiliated with this page and would like it removed please contact [email protected]