The Korea Recording Industry Association and the Korea Entertainment Producers Association have partnered with Ngramn to promote Korean popular music through gaming. This partnership is expected to increase the global visibility of K-Pop Music and provide diverse Korean content for Hallyu (the Korean Wave).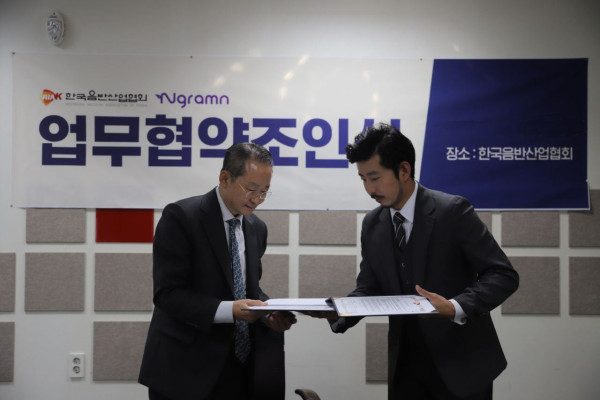 Korea South, 12th Jun 2023 – In June 2023, under the auspices of the South Korean government, the Korean Recording Industry Association and the Korean Entertainment Producers Association established a partnership with the company Ngramn designed to promote Korean popular music throughout the globe through worldwide gaming. The partnership is anticipated to increase the global visibility of the K-Music Industry.
Ngramn is a game development company established to preserve the natural ecosystem. Beginning with METAQUA, they intend to construct an ecosystem that distributes and integrates games with diverse natural environment themes.
A portion of NGRAMN's revenues are donated to environmental causes.
Through the game METAQUA, users may grow and learn about different kinds of aquatic creatures in the natural ecosystem, as well as be rewarded and generate profits through the blockchain-based BWE Token.
BWE Token
Beginning with Metaqua, Ngramn intends to develop a game series centered on the Earth's natural ecosystem and featuring Korean cultural, artistic, and entertainment content. This game series will enable players to experience and appreciate the vibrant culture of Korea. It is anticipated that Ngramn will play a pivotal role in promoting Hallyu by providing a vast array of content.
Ngramn developed its own BWE token that is utilized on the Ngramn gaming platform allowing users to experience an assortment of gaming content. The fusion of gaming and music will provide diverse Korean content through Ngramn, thereby promoting Hallyu (the Korean Wave).
The Korea Recording Industry Association anticipates that the BWE token gaming ecosystem will expand into additional entertainment industries.
The CEO of Ngramn stated, "We believe that K-content has the ability to transcend barriers and reach the hearts of people worldwide. Through this partnership, we're prepared to promote K-content globally and proceed on this thrilling voyage together," the partners said.
Ngramn plans to hold a public auction on a worldwide launchpad. This will pique investors' attention throughout the globe, and they will be able to buy BWE tokens based on Ngramn's prospective success. Through this public sale, Ngramn intends to raise funds and expand its reach, thereby contributing to the global promotion and distribution of Hallyu content.
For further details and updates on Ngramn and BWE Token follow at https://linktr.ee/Bwe.links
Media Contact
Organization: Ngramn Inc
Contact Person: Jin Kwan Kim
Website: https://ngramn.com/
Email: [email protected]
Address: Seoul Korea
Country: Korea South
Release Id: 1206234083
The post Ngramn Announces Collaboration with Recording Industry Association and Entertainment Producers Association in Korea. appeared first on King Newswire.
Information contained on this page is provided by an independent third-party content provider. Binary News Network and this site make no warranties or representations in connection therewith. If you are affiliated with this page and would like it removed please contact [email protected]
Information contained on this page is provided by an independent third-party content provider. Binary News Network and this Site make no warranties or representations in connection therewith. If you are affiliated with this page and would like it removed please contact [email protected]