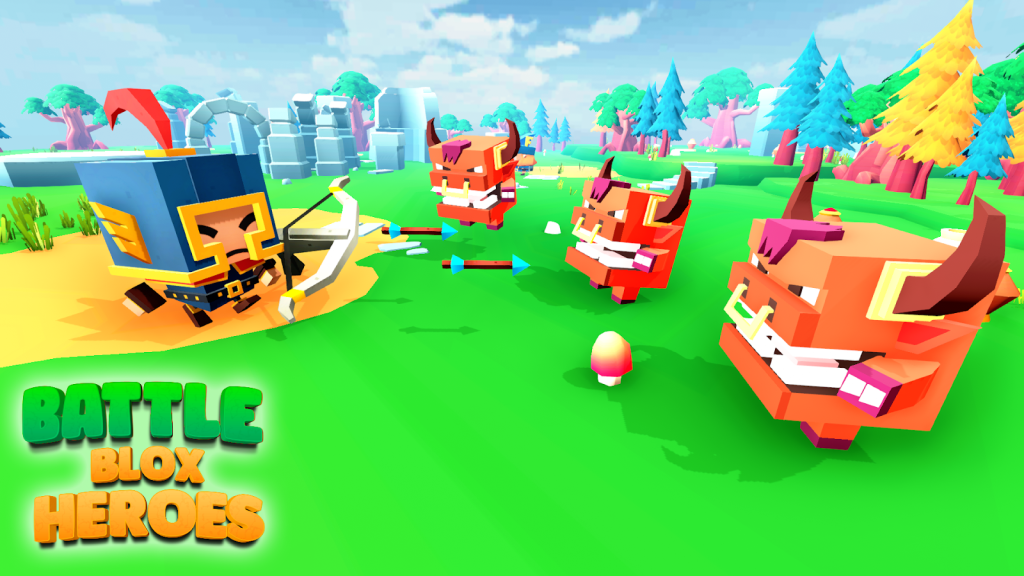 Kentucky, USA, 24th April 2023, ZEX PR WIRE, Secret Garden of Kadena (SGK) is proud to announce the launch of its new Web3 multi-game platform. This project is betting on a wide set of features for the crypto gaming community.  
The platform will feature entertaining games, play-to-earn (P2E) systems, stakeable non-fungible tokens (NFTs) for rewards, and more. While P2E is an important aspect of the project, SGK plans to focus more on fun, addictive games and let P2E be a bonus. Through their research of the game-fi sector, SGK has discovered issues with P2E gaming projects using tokens and paying everyone daily to play. Also, projects that limit game users to only NFT holders can severely bottleneck a project's growth. As a result, these systems are often unsustainable. SGK's web3 gaming approach wants to transform the industry and provide players with unlimited entertainment.
A New Multi-Game Experience in the Web3 World
SGK chose to launch on the Kadena blockchain for multiple reasons. Many often mention the network's superior scalability, security, decentralization, and performance compared to other blockchains in the market. Others talk of the amazing team, which includes Stuart Popejoy and Will Martino, who helped JP Morgan build its first blockchain. The team also includes Dr. Stuart Haber, one of the two men credited with inventing blockchain technology years before Satoshi used it for BTC. Dr. Haber was cited 3 times in the BTC whitepaper and is currently working as an advisor for Marmalade, the groundbreaking NFT technology built on Kadena. 
Furthermore, Kadena's native smart contract language (PACT) is designed for enterprise-grade applications. It features a built-in bug-detecting feature that protects users from fraudulent and malicious activities. In addition, PACT is a human-readable code that is simple to learn for devs, and Kadena has a huge library of pre-built smart contracts available for use. 
SGK offers an exciting multi-game and NFT ecosystem inspired by the Secret Garden. The Secret Garden is an ancient and magical place deep within a long-lost cave recently discovered by the gnomes. The gnomes realized the power the Secret Garden held and decided to live there and help restore its beauty. Many have tried to steal the power of the Secret Garden for selfish reasons but failed. The Secret Garden accepted the gnomes because of their kind-hearted nature and love for the earth and all living things. The gnomes know someone or something will come for power one day, so they must be prepared to defend it. Each of their future games from multiple genres will be based on this theme. Players can explore this new ecosystem and level up by getting their NFTs to unlock various mysteries.
SGK will soon proceed with multiple minting events that will take the web3 world by storm. This project will create a new generation of NFTs for each game as well as each game will have play-to-own (P2O) systems to be rewarded with in-game usable, upgradable NFTs. Using their stackable NFT system, NFTs will have to be burned to be upgraded, which causes a natural deflationary system for the NFT rewards.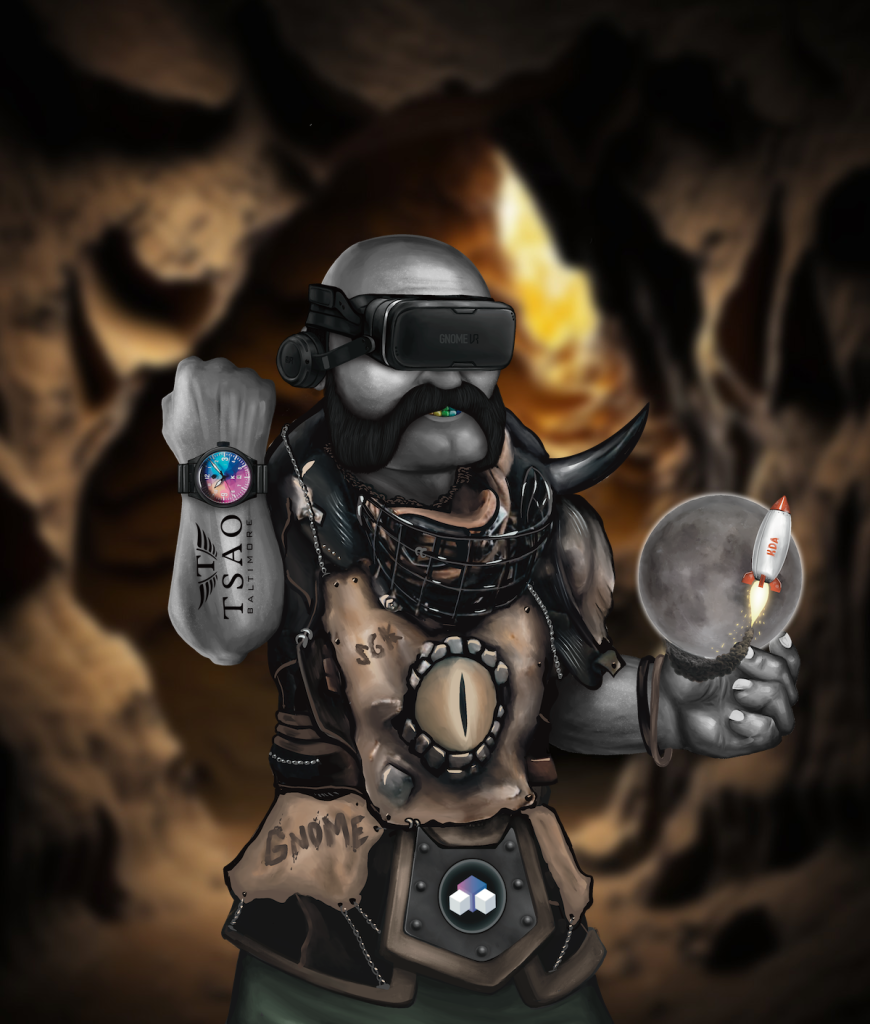 On May 13, the team will open minting for the Gen 1 collection on Isoko.xyz. The mint will have 3 rounds for OG/WL/Public. Prices will be set soon, so connect with their social media accounts to keep updated with project news. The Gen 0 NFTs are currently available for purchase through Arkade.fun marketplace. Gen 0 Gnome owners will receive an automatic WL for the Gen 1 collection. The Gen 0 NFTs are presented in 128-bit pixel art with over 150 traits in a 1050 collection. Gen 1 is exceptionally hand-drawn 2D art with 236 traits with a collection size of 4100 (as seen in the pic above).
These events allow crypto enthusiasts to jump in early on a multi-game experience. The team intends to give users a unique and exciting web3 experience through Battle Blox Heroes (BBH) and more upcoming games and create beautiful NFT art.
A Project Betting on a Wide Set of Features for the Crypto Gaming Community
SGK's team chose to bet on a wide set of features for the crypto gaming community. For starters, mentioning the play-to-own (P2O) and risk-to-earn (R2E) systems is essential.
Through P2O, players can win usable and stackable NFTs, which anyone can resell. In addition, R2E allows users to compete in tournaments and leaderboards utilizing KDA for buy-ins and payouts.
SGK plans to expand the experience by allowing users to stake their Gen 0 and Gen 1 gnomes for in-game NFT rewards. After Battle Blox Heroes, they will release more game titles and work towards partnerships with some of the biggest names in the sector.
The project's website lists FluxLabs, Arkade, Metazeum, Tech Fleet, Isoko, and Kadena Hub partners. Secret Garden of Kadena is betting big on the crypto gaming community with its expansive list of features.
What Is Next for SGK?
The team's roadmap for SGK is ambitious and ongoing. SGK has already completed its first phase of development, which included building a community, securing launchpad partnerships, finishing the Gen 0 artwork, and more.
SGK is also close to completing Phase 2 of development. This phase includes, among others, minting the Gen 0 collection, completing the artwork for the Gen 1 collection, and releasing the Battle Blox Heroes prototype. Furthermore, the team is working on the BBH game design and development process for P2E functions using in-game NFT weapons.
Phase 3 will include staking for NFT rewards, minting Gen 1 NFTs, P2E launch for BBH, and more partnerships. Finally, Phase 4 involves even more ambitious goals, such as the launch of a second game using Gen 1 as the gatekeep and staking for rewards. There will also be more P2E opportunities with future games, more in-game rewards, and a possible Metaverse development.
This roadmap clarifies the team's goals and outlines an exciting future for SGK. The project's growing community will follow its progress with eager anticipation.
About SGK
SGK is an ambitious project to develop a multi-game and NFT ecosystem. SGK's first game, Battle Blox Heroes, is set in a uniquely crafted world inspired by the Gnomes of the Secret Garden. BBH is a boxy, low poly-style survival battle game with 5 heroes, dozens of enemies, and 3 worlds to explore. Users will be rewarded by staking and playing BBH with weapon NFTs that can be resold or leveled to improve their game experience. SGK is a new platform where any user can play the games for free, but it is essential to highlight that, to earn rewards, people will need to own an NFT.
To use the platform, users must purchase KDA and connect their wallet to purchase their chosen NFT(s). Once purchased, they can begin staking and playing with the NFTs to gain extra rewards. 
The Kadena Ecosystem website lists all blockchain initiatives, making it a must-visit for Kadena fans. 
For wallets, Koala Wallet provides a non-custodial mobile solution for users to buy, send, receive, and store their Kadena assets. Alternatively, EckoWallet is a user-friendly browser extension and mobile wallet designed for seamless interaction with dApps on the Kadena network. With SGK, anyone can play incredibly fun and exciting games while participating in P2E with NFTs. Anyone interested in learning more about SGK can refer to the project's website and the social media pages: Discord | Twitter | and Telegram.
The Post Secret Garden of Kadena Unveils a New Web3 Multi-Game Ecosystem first appeared on ZEX PR Wire

Information contained on this page is provided by an independent third-party content provider. Binary News Network and this Site make no warranties or representations in connection therewith. If you are affiliated with this page and would like it removed please contact [email protected]