Seattle, Washington, 5th October 2023, ZEX PR WIRE, Senior-level Seattle tech executive and industry maverick Brook Lang, renowned for his visionary approach and unparalleled results, is diving into the world of sustainable rare earth element (REE) mining. The transition to electric vehicles is a critical step in tackling climate change and minimizing our reliance on fossil fuels.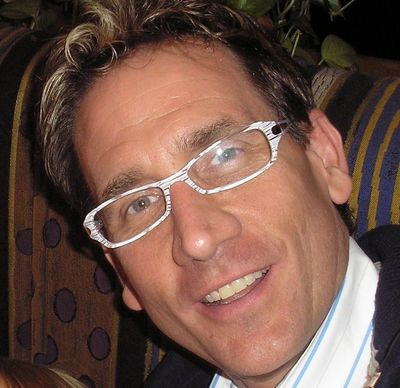 However, the production of EV batteries depends largely on REEs, which are currently mined mainly using energy-intensive and environmentally harmful methods. In response to the environmental challenges posed by traditional mining practices, Brook Lang explores greener alternatives such as electric battery trucks and equipment powered by carbon-free electricity or green hydrogen. 
The Rare Earth Element Challenge
Rare earth elements are a group of 17 chemically similar elements that are critical for a wide range of high-tech applications, including EV batteries, wind turbines, and smartphones. For example, a typical EV battery can contain up to 10 kilograms of rare earth elements. 
However, the problem lies in their name – they are indeed rare and often found in complex geological formations and usually co-located with radioactive elements. The extraction process typically involves open-pit mining, which today, without conversion to green zero-carbon mining equipment generates carbon emissions. This can lead to adverse environmental damage, including habitat destruction and water pollution.
Brook Lang recognizes the urgency of addressing these issues and is championing two sustainable solutions: electric battery trucks and equipment and green hydrogen-powered technology equipment.
Electric Battery Trucks and Equipment
Brook Lang, a Pacific Northwest Seattle resident, understands the potential of electric battery technology in revolutionizing REE mining. He highlights some notable benefits of this approach:
Reduced Emissions

: Electric battery trucks and equipment produce zero tailpipe emissions, significantly reducing the carbon footprint of mining operations. According to the International Energy Agency (IEA), replacing conventional mining equipment with electric vehicles can slash CO2 emissions by up to 80%.

Lower Operating Costs

: Electric vehicles and equipment offer cost-effective solutions, with maintenance costs up to 50% lower than traditional diesel equipment. This translates into substantial long-term savings for mining companies.

Enhanced Workplace Safety

: Electric equipment operates quietly, produces less heat, and reduces exposure to harmful diesel exhaust fumes, creating a safer work environment for miners.

Potential for Energy Storage

: Leveraging surplus lithium from mining operations for energy storage solutions can contribute to grid stability and support the broader clean energy transition.
Green Hydrogen Trucks and Equipment
Brook Lang recognizes the potential of green hydrogen as an alternative to diesel-powered mining equipment:
Zero Emissions

: Green hydrogen trucks and equipment, when generated using renewable energy sources, produce zero carbon emissions. A 2021 analysis by Frost & Sullivan predicted that global green hydrogen production will increase at a compound annual growth rate (CAGR) of 57% between 2019 and 2030, rising from 40,000 tons to 5.7 million tons. This will, in turn, significantly reduce emissions across industries.

Extended Range

: Hydrogen fuel cells offer extended operating ranges compared to batteries, making them ideal for large-scale mining operations that cover vast areas.

Rapid Refueling

: Hydrogen-powered equipment can be refueled as quickly as traditional diesel equipment, eliminating downtime associated with battery recharging.

Versatility

: Hydrogen fuel cells can power a wide range of equipment, providing flexibility in mining operations.
Challenges and Considerations
Brook Lang acknowledges the challenges and considerations that come with adopting sustainable mining practices:
Infrastructure:

Implementing electric or hydrogen-powered equipment requires substantial infrastructure investments, including charging or refueling stations.

Energy Source

: To realize the environmental benefits, the energy used to charge batteries or generate hydrogen must come from renewable sources.

Cost

: Initial investment in sustainable equipment may be higher, but long-term cost savings and environmental benefits justify the transition.

Supply Chain

: Sustainable practices must extend throughout the entire supply chain, from extraction to processing and manufacturing.
Conclusion
As the global transition to clean energy gains momentum, rare earth element mining must evolve towards sustainability. Brook Lang, a seasoned senior-level Seattle tech executive with a remarkable track record of driving innovation, is at the forefront of this transformation. His commitment to environmental sustainability and passion for business sets a shining example for tech leaders worldwide.
Brook Lang's initiatives in exploring electric battery and green hydrogen solutions for REE mining align with his vision of a cleaner, more sustainable future. As he continues to push the boundaries of innovation, his impact on the industry is poised to endure for generations to come.
About Brook Lang:
Brook Lang is a senior-level Seattle tech executive and GTM (Go-to-Market) specialist with a remarkable career spanning four continents. His expertise covers diverse areas of the tech industry, including mobility, ad tech, e-commerce, wireless telecom, and more. Brook is committed to environmental sustainability and has left an indelible mark on the companies he has served. 
For more information about Brook Lang and his endeavors, please visit https://brooklangseattle.com/
The Post Tech Visionary, Brook Lang, Explores Sustainable Solutions for Rare Earth Element Mining – Electric vs. Hydrogen-Powered Equipment first appeared on ZEX PR Wire

Information contained on this page is provided by an independent third-party content provider. Binary News Network and this Site make no warranties or representations in connection therewith. If you are affiliated with this page and would like it removed please contact [email protected]