Negotiations are currently taking place in the EU on Transfer of Funds Regulation (TFR) instead of. With this, the European Union wants to introduce comprehensive guidelines to combat money laundering and terrorist financing for the crypto space. However, the talks between the Commission, the Parliament and the member states are stalling because there is disagreement between the co-legislators on some points – BTC-ECHO reported.
Now the federal government is also getting involved in the discourse and contradicts the comprehensive reporting obligations of the EU Parliament. This is based on a response to a written request from the FDP spokesperson for Blockchain and fintech Innovation, Frank Schäffler, to the Federal Ministry of Finance (BMF) the BTC ECHO is present.
The House of Representatives of the Confederation of States calls on crypto service providers, among other things, to report transactions from or to "unhosted wallets" from 1,000 euros to the competent authorities. Insiders previously told BTC-ECHO that the threshold had been completely removed, making every transaction reportable.
For this purpose, so-called CASPs (Crypto Assets Service Providers) would also have to verify the identity of the transaction partners. Experts criticize a circumstance that would result in a strong concentration of sensitive customer data.
Read also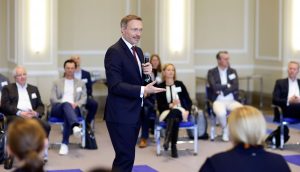 The German government sees the draft as "critical"
The federal government seems to think the same. Florian Toncar, Parliamentary State Secretary of the BMF, answers Schäffler's question:
The demands of the European Parliament that you have raised are
Critical of the Federal Government and has accordingly taken action within the framework of the
Negotiations are taking place.
It is a "regulatory hurdle" that could trigger "an evasive movement into comprehensive anonymity," Toncar continued. The demands of the Parliament are "difficult to reconcile" with the Council position.
In the course of the trilogue negotiations, the federal government wants to do much more to ensure that crypto service providers can use blockchain analysis tools to assess the risk of the respective transfer and to take risk-adequate measures.
The project is also supported by the crypto industry, the letter continues. There is also support from the ranks of the FDP. This is how Frank Schäffler writes in a statement:
I am pleased that the federal government is taking a stand against the nonsense of the original Transfer of funds regulation draft. Now I hope that the German government will prevail in the Council and in the end also in the trilogue, so as not to let Europe become a crypto Wallachia and continue to make new DeFi projects possible.
You want to buy cryptocurrencies?
eToro offers investors, from beginners to experts, a comprehensive crypto trading experience on a powerful yet user-friendly platform.