It is a well-known picture in the technology world: in many cases, Apple is not the market leader, but its products generate the highest sales and profits. However, the opposite is the case with smartwatches of all things. A competitor dominates the premium segment, as the latest figures from market researchers show.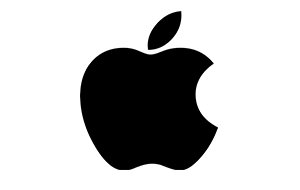 In the first quarter of 2022, the smartwatch market recorded healthy growth. It was up by 13 percent compared to the same period last year. The big winners include Samsung and Xiaomi, but Apple was able to defend its place as an industry leader.
Apple Watch continues to lead the market, Samsung celebrates success with Galaxy Watch
In numbers: Apple achieved a market share of 36.1 percent in the past quarter. This is a slight increase of 0.2 percent compared to the previous year. The cult manufacturer from Cupertino thus remains the undisputed number 1 among smartwatch manufacturers (Counterpoint Research).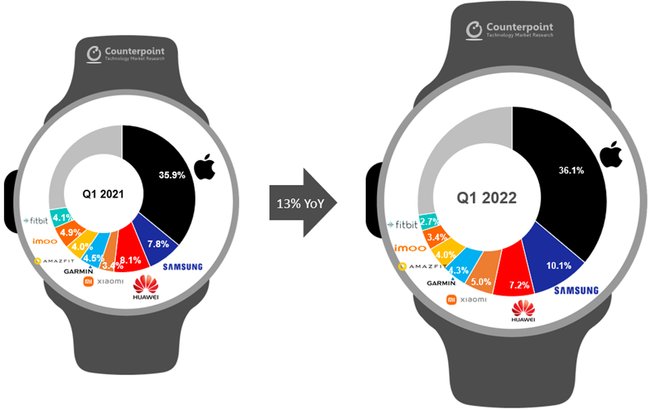 Samsung can grow a lotwhich, according to market researchers, is not least due to the popularity of the current Galaxy Watch 4, comes but the bottom line is only 10.1 percent. Nevertheless, the growth of 2.3 percent in just one year is impressive.
There was also a plus Xiaomi: The Chinese manufacturer manages to for the first time in the top 5 with a market share of 5 percent. However, Huawei is still ahead of Xiaomi with 7.2 percent. Compared to the same quarter of the previous year, Huawei's market share decreased slightly. Whether the recently introduced Huawei Watch GT 3 Pro will have a positive effect here, only the following quarters will show.
Has become a real bestseller for Samsung:
Garmin is number 1 in expensive smartwatches over $ 500
Unusual for Apple: with a market share of over 36 percent, the US group is the undisputed market leader, but in the premium segment of smartwatches you have to be in Cupertino Garmin is beaten. The company based in Schaffhausen, Switzerland, which is particularly known for its navigation solutions, is the Number 1 for more expensive smartwatches with a purchase price of over $ 500.