The German philosopher and sociologist Georg Simmel wrote as early as 1902: "What the frame does to the work of art is that it symbolizes and reinforces this dual function of its border. He excludes all surroundings and thus also the viewer from the work of art and thereby helps to put it at a distance in which it alone becomes aesthetically edible."
For the art historian Dr. Susanne Rennert, NFTs and picture frames do not fit together, they seem to be a paradox in a way. Regarding BTC-ECHO, she said: "The framing of NFTs seems to pursue, among other things, to additionally auratize the work, to define it as art, so to speak."
But what kind of framework does the NFT need to be considered art? Is a simple iPad, a digital photo frame enough or does it have to be a special NFT photo frame? For the two founders of the Darmstadt start-up Future Frames UG, it is perfectly clear that they should be special picture frames and that NFTs are works of art even without frames.
Company founder Jan Peter Macedo Aldick on BTC-ECHO: "You buy works of art to look at them, and for this they still have to be exhibited in the physical world at the moment. So far, we still lack technologies to be completely in the virtual space. That is why it is an almost logical step that the owners want to anchor their works in the physical world." His partner Leon Ehmann: "In addition, the works are often too expensive for them to disappear in your pocket." The entrepreneurs: "More and more galleries are curating digital works of art and this requires a professional presentation."
Read also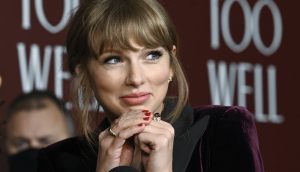 But isn't an iPad enough for that?
The technically complex graphics of this "new" art are difficult to show on conventional displays for such purposes. Even the largest and newest iPad from Apple has "only" a resolution of 2,732 x 2,048 pixels. However, as Aldick and Ehmann from Future Frames UG explain, the default resolution for NFT frames should be 3,840 x 2,160 pixels. This could guarantee that the partly video-based, partly image-based NFTs can be displayed adequately. In addition, many artists expand their digital works with music or 3D elements, which often could not be depicted by conventional digital frames.
However, the most decisive advantage of the products designed as NFT photo frames could be that they have software that guarantees that the displayed NFT actually belongs to the person. As Ehmann says: "The software of the frame connects to your own wallet at the same time and thus authenticates the ownership of the purchased NFTs." This means that it is not possible to show pictures or NFTs for which you have not paid. Advantages that entrepreneurs can also pay dearly for. Your smallest frame of 24 inches (about 61 cm) currently costs 1,349.90 euros. On this frame, all NFTs stored in the own WalletConnect-enabled digital exchange could be displayed via app control.
Read also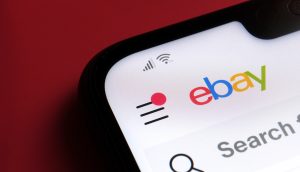 NFT photo frames are a niche product
In addition to Future Frames UG, there are a few providers of photo frames for NFTs worldwide. For example, Infinite Objects. This company has the approach to store mostly video NFTs immutable on the frames of different sizes. Even NBA Top Shot cooperates with Infinite Objects. This allows fans to purchase their favorite basketball moments as NFT and then have them fed into the transparent frames. The "infinite" also means that the video loops run constantly – unless you remove the battery. The cost of such a frame ranges from 70 to 400 euros.
Another frame is the Meural Frame from Netgear. However, the resolution of the devices there is even lower than that of the latest iPad. Also with Meural you select the NFTs to be displayed via app. In addition, you have a library in the background, through which you can purchase new works of art. In addition, the frame adapts to the lighting conditions in the room to guarantee the optimal picture experience.
NFT Photo frames – yes or no?
Whether it has to be the latest photo frame technology for the NFTs, just an iPad or a commercially available digital photo frame, is a question of the wallet, but also of one's own requirements. One thing is certain: NFTs are and will remain unlike anything that the art world has packed into picture frames so far.
You want to buy Cosmos (ATOM)?
This is possible, among other things, via eToro. eToro offers investors, from beginners to experts, a comprehensive crypto trading experience on a powerful yet user-friendly platform.