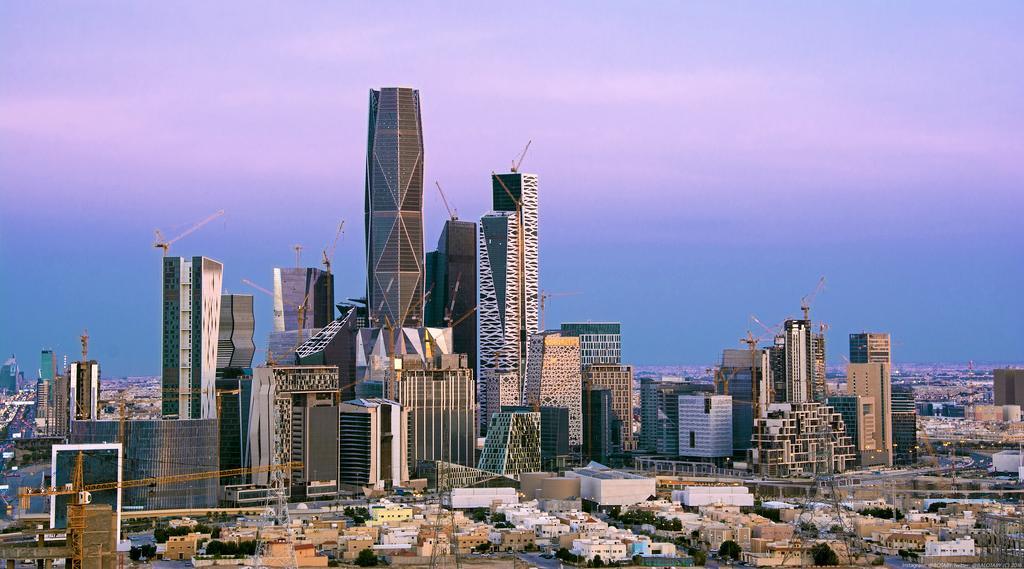 King Abdullah Financial Fistrict, Saudi Arabia, 11th October 2023, ZEX PR WIRE, In a significant move towards expanding its global footprint, World Trade Securities has recently announced the opening of a new branch in Riyadh, Saudi Arabia. This strategic expansion into the heart of the Middle East marks a pivotal moment in the company's growth trajectory. World Trade Securities, a renowned player in the financial services industry, has set its sights on tapping into the thriving Saudi Arabian market and strengthening its presence in the broader Middle East region.
The decision to establish a branch in Riyadh is rooted in the recognition of Saudi Arabia's robust and rapidly evolving economic landscape. The Kingdom of Saudi Arabia has been undergoing a series of transformative economic reforms and diversification efforts as part of its "Vision 2030" initiative. These reforms have not only opened up new investment opportunities but have also made the region increasingly attractive to international financial institutions.
But why Riyadh?
Riyadh, the capital city of Saudi Arabia, has emerged as a major financial hub within the Middle East. The city's strategic location, coupled with its well-developed infrastructure and pro-business policies, has made it a favored destination for companies seeking to access the lucrative Gulf Cooperation Council (GCC) market.
World Trade Securities recognizes Riyadh's potential as a gateway to the Middle East and has chosen this vibrant city as its launchpad for expansion. The company's decision to establish a presence in Riyadh aligns perfectly with its commitment to serving clients in the region more effectively and providing tailored financial services.
The expansion into Riyadh is not just about tapping into a thriving market; it's also about building stronger relationships with existing clients and forging new partnerships. By establishing a physical presence in the region, World Trade Securities aims to offer more personalized support to its Middle Eastern clients while fostering deeper connections within the local financial community.
The Riyadh branch will provide a wide range of financial services, including wealth management, asset management, and investment advisory services, to cater to the diverse needs of clients in the Middle East. The company's seasoned experts will work closely with clients to develop tailored investment strategies that align with their financial goals and risk tolerance according to the company's official statement.  
World Trade Securities' CEO, Nicholas Mugalli, expressed his enthusiasm for the Riyadh expansion, saying, "This is a momentous step in our journey of global expansion. Riyadh's strategic location and its position as a financial hub in the Middle East make it the perfect choice for our new branch. We are excited to deepen our commitment to the Middle East and provide our clients in the region with world-class financial services.
If our track record has shown anything – it's that we've got a crystal ball to see the future and Saudi Arabia is the future and a once in a century opportunity, and we want to contribute to their future." 
World Trade Securities' decision to open a branch in Riyadh, Saudi Arabia, signifies a significant milestone in the company's journey of global expansion. This strategic move reflects the growing importance of the Middle East in the world of finance and underscores World Trade Securities' commitment to serving its clients in the region more effectively.
As Saudi Arabia continues its path of economic diversification and transformation, World Trade Securities is well-positioned to contribute to the growth and prosperity of the Kingdom and the broader Middle East. This expansion reaffirms the company's dedication to providing world-class financial services to its clients worldwide, now with a stronger presence in the dynamic Middle Eastern market.
The Post World Trade Securities Expands Operations to Riyadh, Saudi Arabia, Marking a Milestone in Middle East Expansion first appeared on ZEX PR Wire

Information contained on this page is provided by an independent third-party content provider. Binary News Network and this Site make no warranties or representations in connection therewith. If you are affiliated with this page and would like it removed please contact [email protected]