As if the US ban is for the Chinese company isn't bad enough, Huawei is now taken and the competition is strengthened. Hardware of the group is "ripped out and replaced". This has far-reaching consequences.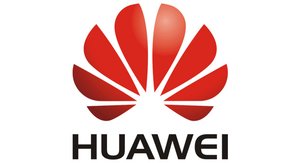 The US government replaced all Huawei Hardware
In the US, the US has decided to Congress because of the Corona-crisis-a gigantic stimulus package of 900 billion dollars. In this stimulus package also a component, which is Huawei's very painful to hide. To remove the entire technology of the Chinese company from the US networks, will be granted an aid package of US $ 1.9 billion. US providers use Huawei Hardware, they should "tear out and replace", – reported Reuters.
Previously, the Plan was criticised because the immense cost would come to small providers. Now, where there is support from the state, will be upgraded the Hardware but. The goal is not to make China vulnerable. The US government says since the ban, that Huawei has the ability, via the own devices the country to spy. Evidence has not been submitted.
For Huawei of course, was no longer clear that no new Hardware will be sold in the United States. Now maintenance orders for the already installed Hardware to be liquidated. Huawei is thus made clear once again and, basically, completely out of the USA. The competition is rubbing the hands, because the entire Hardware has to be replaced. It is assumed that in the first place U.S. companies. The companies have opted for Huawei because the components were in comparison to the competition cheaper. Now you have no choice.
What can we expect in 2021:
Huawei is not excluded in Germany
In Germany, Huawei-banned Hardware for network operators, instead, higher security conditions have been decided, but for all the companies. In the core network to but Huawei to use. This will have an impact on the duration of course also a negative effect on the business of the Chinese group.