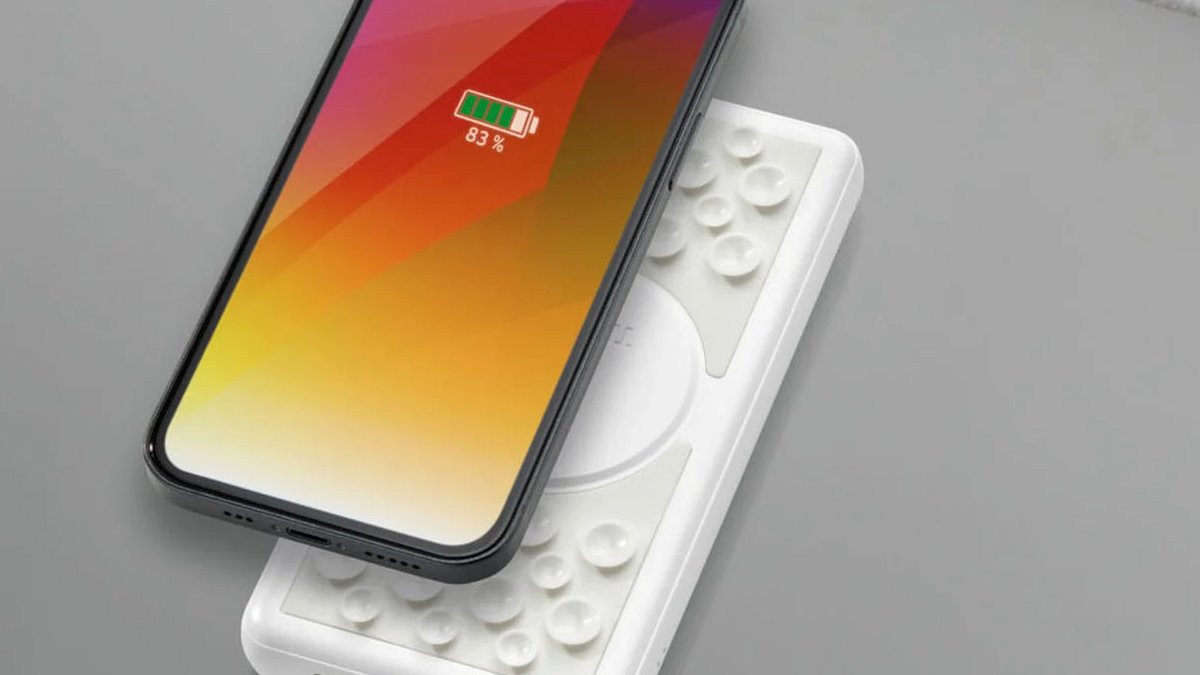 At Lidl you can find more and more useful accessories for smartphones. The discounter is currently selling a power bank there that offers real added value. This is not even about the possibility of being able to charge the mobile phone wirelessly. I'm sure many of you have never seen anything like this.
Lidl sells powerbank with suction cups
Update from May 03, 2022: This week you will receive the powerbank with suction cups at Lidl in the store. Alternatively, you can also strike online. There is replenishment there again.
Original article:
A power bank has long been nothing special. There are countless offers. For some time now, there have also been power banks in which a Qi charging function is integrated. If your smartphone supports wireless charging, you no longer need to connect a cable. You just put your phone on the power bank and the charging process begins. But this is not very convenient, because the phone can simply slip off. This is exactly where Lidl comes around the corner and offers a power bank with suction cups that hold the mobile phone in position. The fun also costs only 17.99 euros (look at Lidl).
There are also shipping costs of 4.95 euros, so you effectively end up at 22.94 euros. If you buy more at Lidl, you can save the shipping costs from 50 euros. From May 30, 2022, the powerbank will also be available at Lidl's local branches. Then you only have to pay the 17.99 euros. I found an alternative on Amazon, but it also costs 23 euros (look at Amazon). Such power banks seem to be a real rarity.
What you should know about Lidl:
What does the Lidl powerbank have on it?
In addition to the possibility of charging your smartphone wirelessly and attaching it with suction cups, it is a power bank with a capacity of 10,000 mAh. This is enough to be able to charge your smartphone about twice. Of course, this also works via cable. There are two connections available. With Power Delivery 3.0, this is also very fast if you use the USB-C port. Four LEDs show you how much charging power the powerbank still has available. And you can choose from two colors with black and white.